Police Chief Ron Levine to retire

2

min read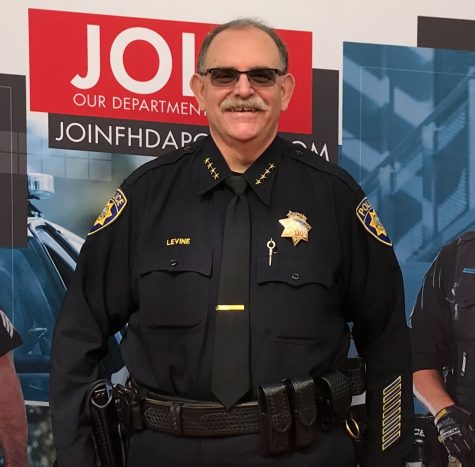 Foothill-De Anza Police Chief Ronald Levine will retire on Dec. 20, after serving since 1972.
"I am very proud of my career and my achievements; both personally and organizationally, that I have been able to accomplish," Levine wrote in an email to La Voz.
Levine started as a cadet at the San Mateo County Sheriff's office and throughout his career, he worked at various police departments before joining Foothill-De Anza police as a sergeant in June 2003. He was later selected as the permanent chief of police in August 2004.
Initially planning to be a aeronautical engineer, Levine changed his goals after an open house event at the San Carlos police department.
He asked police officers for a helicopter ride and they said it is only for members and introduced him to their cadet program and law enforcement. The cadet program changed his goals of entering the U.S. Air Force Academy, to enter police academy.
Levine had memorable moments and tough hardships throughout his career. He had the opportunity to meet several presidents and  presidential candidates as well as international leaders such as Queen Elizabeth and Mikhail Gorbachev.
But his profession also came with irregular schedules, adrenaline rushes, emergencies, and these challenges impacted him and his family, Levine said.
FHDA police are happy for his retirement and they will miss him said assistant chief Daniel Acosta.
Following the averted De Anza campus shooting by Al Joseph DeGuzman in 2001, Levine and other police officers helped with the merger of Foothill and De Anza police departments.
Levine said he is hopeful for the future, but he has spent his entire adult life as a busy cop and the transition will be difficult.
Following retirement, he is planning to write books on satellites, the Onizuka Air Force station and his life experiences
He is also planning to volunteer at local law enforcement agencies with public outreach initiatives and finally follow his childhood dream with aviation at a prestigious universities.