NEWS: FHDA Chancellor Linda Thor Retires

2

min read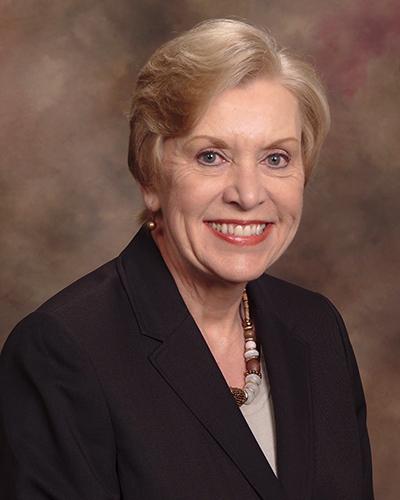 Linda Thor announced her retirement on Dec. 2, 2014. After five years, she will retire this summer from her position as chancellor of the Foothill-De Anza Community College District.
Thor has served in leadership roles at community colleges for 29 years.
The FHDA district was going through a budget crisis when Thor was appointed chancellor in 2010, but the district was able to get through the crisis. 
"I want to say right up front that I didn't do anything by myself," Thor said. "It's done with a great team of people."
Under Thor's leadership, the FHDA district received 9.2 acres at the Moffett business park free of cost.  The land will be used for Foothill' s new technical career center.
"The $57 million Online Education Initiative [grant] will transform digital learning and student services throughout California," Thor stated in her retirement letter to staff.
Most recently, Thor witnessed the success of a a 20-year-long goal of hers to authorize community colleges to offer baccalaureate degrees. She began working toward four-year degrees as community college president of Rio Salgado College in Arizona.
"We got it to the governor's desk only to have it vetoed," she said. California's forward thinking helped the chancellor to fulfill many of her goals for the district.
Thor said she plans to hold onto her ardor for higher education even as she retires.
"I want to continue being involved, but now I only want to do what I want to do," she said.
Thor said she refuses to be a "lame duck" for her remaining time as chancellor. She plans on resolving the issue of the Flint Garage renovation. 
The district is recommending the board of trustees bring in a consultant to look at a potential public-private partnerships as a way to help fund the project, she said. "I'm going to keep working till my last day here," she added.
Once retired, Thor plans on renovating her Arizona home with her husband, as well as continuing to travel the world with him.
"We want to go to Argentina and Chile, and then we want to go to Australia, then New Zealand," she said.
Chancellor Thor said she is also looking forward to joining her two children in Arizona.
"Both [children] work in community colleges." she said. "They're well educated, committed to community colleges, and making a difference with their lives."
On Jan 12, the Chancellors Advisory Council discussed the timeline for Thor's successor. The goal will be to appoint someone no later than July. With this timeline, representatives of the search committee will review applications in late April and interview candidates in May.