De Anza students take home awards from journalism conference

3

min read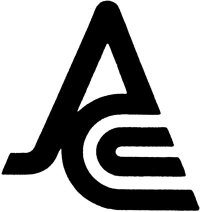 Adrian Discipulo and Rajvir Kaur, La Voz staffers won awards at this year's Journalism Association Community Colleges NorCal Conference at Sacramento State University.
La Voz editor in chief Jay Serrano also won an award for copy editing.
Adrian Discipulo received two awards for photography. He won second place for both news and feature photos.
These were the first awards he'd ever received for his photography.
"I was pretty surprised to hear my named called," Discipulo said. "With so many other schools present, I admit it was really intimidating."
One of the photos was from Take Back The Night, a candle light march to show solidarity with survivors of sexual assault hosted on De Anza's campus.
Discipulo said, "Getting a good photo definitely requires looking out for what's going on."
He said photography is important because it's one of the few things he has been confident about.
"I'm definitely not the best since there's always room for improvement, but I'm pretty happy with where I'm at now." he said.
He's been a photographer for about two years and with La Voz for three quarters.
"I've always been interested in photography as a tool to record moments in time," Discipulo said. "I Like street photography, so taking pictures for the paper worked hand in hand with my interests."
His advice to other photographers trying to achieve their goals: "Don't stop taking pictures I've only ever taken two formal classes on photography, and most of the technical stuff I learned from doing plenty of reading."
He explained the importance of knowing your camera and the right settings to use to take pictures.
"Photography is very much a hands-on learning experience," he said.
"I learned most of what I know from carrying my camera with me every day looking out for things to take pictures of. Find something to take a picture of, then look at that photo and think about how you can do better."
Kaur won an award for her reporting of a sports story.
"Honestly, I was a little surprised," Kaur said. "
Knowing that the JACC picked my story over countless others makes it special."
She said she had absolutely no idea this was possible.
"I don't think it's something you can 'make happen,'" Kaur said. "I love what I do as a journalist, so maybe that had something to do with it."
She shared some tips for students who are trying to achieve their goals when it comes to writing stories.
"I still use what I was taught, which is to report the main point right away and then make the rest of the story."
She won the award for a story about a 51-year-old former crack addict who got a few minutes of playing time in the last game of the 2014 season.
It was more than just a regular basketball game," Kaur said. "There was a lot of emotion involved and my main goal was to capture as much of that emotion as I could."
"I wanted the readers to be able to imagine what it would have felt like to be in the gym, at that moment."
She advised students to write articles as the reader and think to yourself "is it something I would read?"
She said, "Try to write it as if you are going to be the one reading it in the paper. And then ask yourself 'Is it something I would read?'"
She explained that this method could be applied to all types of stories, such as news or features.
Cecilia Deck, faculty adviser for La Voz, said she was proud of both students.
She said in order for students to accomplish their goals in journalism, they have to take news and writing classes, participate in La Voz and not be afraid to compete.