Open house showcases many offerings of the new ATC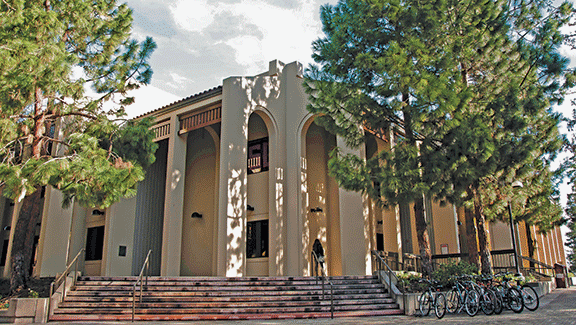 The Student Success Center celebrated its move into the new Advanced Technology Center building with an open house on Jan 30.
The event, held on the third floor in ATC building, included tours and introductions to the center, free food and drinks prepared by center staff, and prizes for the participants.
The center is designed to help students at all levels become better learners and attain the skills and confidence necessary to reach their greatest academic success through specialized programs and services.
There are four learning centers located at the ATC: General Subjects Tutoring Center, Listening & Speaking Center, Academic Skills Center and Writing & Reading Center.
According to Diana Alves de Lima, the student success center co-director, The center is a community led by faculty, staff and trained peer tutors, who are ready to help enrolled students with a welcoming, supportive and energetic effort.
Serena Wang, 21, business administration major, has been enrolled in the center for four quarters. She said she felt more comfortable in the new ATC building because of the quieter environment compared to the temporary location in the library. She found it helpful to attend the workshops and meet with the student tutors. She gave a 9 of 10 overall score to all the tutors helped her.
For students who want to become tutors, a three-credit tutor training course can be taken at De Anza each quarter. Completing the application, meeting the requirements, and attending and passing the tutor training course make you eligible to be a tutor for the SSC. Tutors are paid by assigned hours, which may vary.
Christian Back, 21, accounting major, works as a tutor 19 hours per week in the Academic Skills Center. He said that the tutoring experience not only makes him more confident and skilled at communication, but also improves his college resume. He also strengthens his own academic skills by helping other students.
The new ATC building provides each learning center with separate rooms and the students with more learning devices, such as computers and projectors.
Enrollment is easy and convenient, just drop in during the SSC's operation hours or make an appointment. Instructions and contact information can be found on the Student Success Center home page at: http://www.deanza.edu/studentsuccess