La Terra Bakery and Cafe hits the spot, plain and simple
La Terra Bakery and Cafe, two miles out from De Anza College on Homestead Road, in Cupertino offers some delicious pastries, coffee drinks and desserts.
If you have some time on winter vacation, check out some of these drink and dessert options! 
---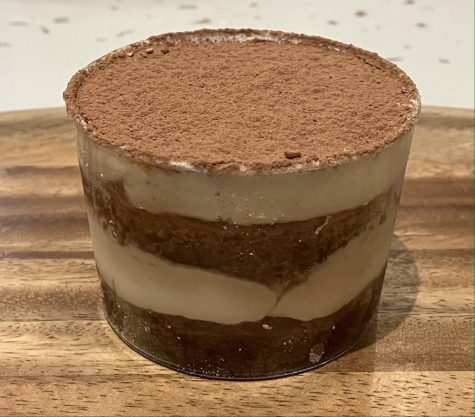 Tiramisu – $5.45
Rating: 6/10
The tiramisu was easy to eat because it came in a small plastic container that kept all the layers intact. The cream cheese layers were delicious and the cocoa powder dusted over the top perfectly balanced between chocolate and coffee flavors. What brought down the rating was the texture of the cake layers, which were really dry and crumbly.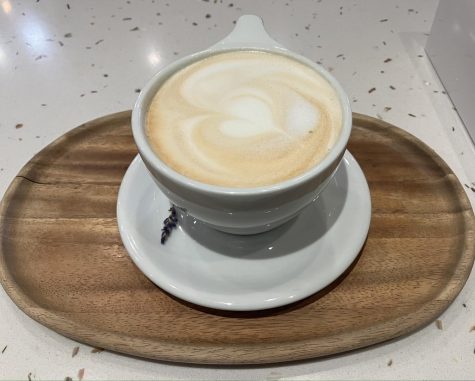 Lavender Latte (Hot) – $6.40 
Rating: 7/10
I was expecting the drink to pack a punch, but the flavors were actually very faint. I wish the coffee flavor of the latte was a little stronger, but I'm glad the lavender flavor didn't have a bite or leave an unpleasant aftertaste in my mouth. Overall, it's a creamy, well-made latte, but it left me a little unimpressed.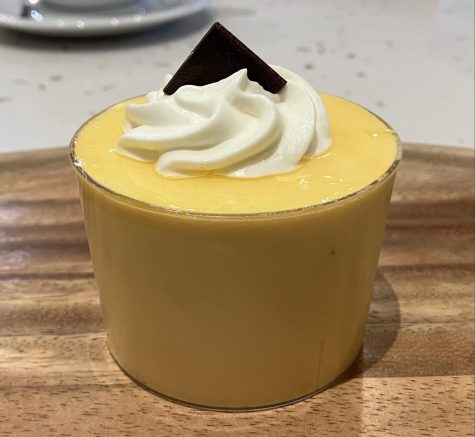 Mango Mousse – $5.55
Rating: 9/10
The mango mousse tastes like a fruit parfait. It's light, whipped and melts in the mouth. The presentation of the dessert was delightful, with the whipped cream and chocolate on top. If you're looking for a fresh dessert with a fruity twist, this is a great option.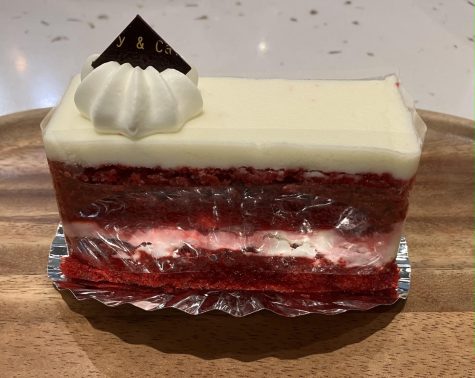 Red Velvet Cake Slice – $5.95
Rating: 10/10
This is the best dessert I tasted from La Terra Bakery and Cafe, and probably the one I am most likely to go back for. The cake is light and moist, and the cream cheese frosting has just the right amount of sweetness. It's one of those desserts that can be eaten over the course of a couple of days and still be perfectly satisfying.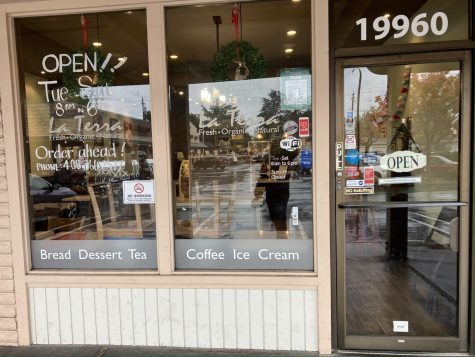 Overall Atmosphere of the Restaurant
Rating: 8/10
La Terra Bakery and Cafe's slogan is "fresh, organic and natural," and that's a perfect description of the food and drinks I sampled. It also shapes my overall impression of the cafe itself. It's a small, cozy place that's great for hanging out with friends. There is also a lot of cute decor to look at, with pom pom garlands and a tea stand decorating the walls. The one drawback is that it wouldn't be a good place to work on homework since there are few electrical outlets and limited seating options. Overall, it's a good place to check out if you just want to keep it simple and relax.