Burmese New Year celebration brings a sense of home to students and community members
Over 250 students and community members gathered in celebration of the Burmese New Year, Thingyan, also known as the Burmese Water Festival, at Cupertino's Valley Church on Apr. 20, enjoying traditional Burmese food, dances and a water game.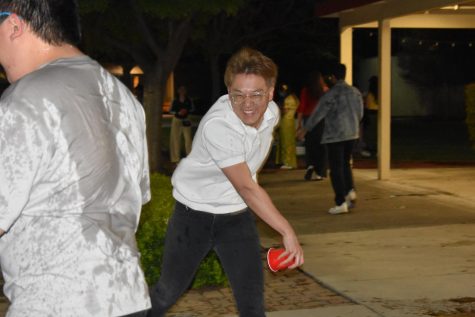 The festival was organized by the International Student Fellowship, a Christian community for De Anza international students, in collaboration with De Anza College's Burmese Student Association(BURSA).
Thingyan takes place in the middle of April and is a popular holiday in the Southeast Asian country of Myanmar, formerly known as Burma.
Krisani Thar, 20, communications major at De Anza and Burmese international student, shared her country's tradition and the meaning of the holiday.
"Most neighborhoods have little stalls outside in front of their house and splash each other or whoever passes by," she said. "Everyone knows if you're trying to go out during Thingyan, you're going to get wet. The water cleanses and purifies us to help us start (the new year) fresh."
Yin Hnin Nu Wai, 21, graphic design major, was wearing traditional clothes: a Longgyi, which is a wrap skirt, and a Yinphone, which is a tight fitting blouse worn by Burmese people on special occasions.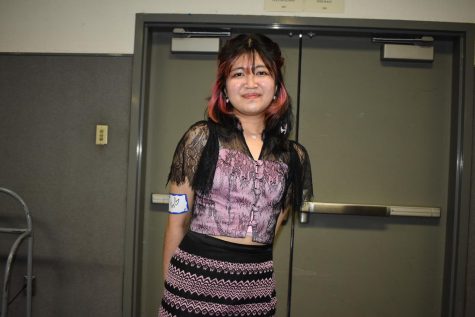 Wai said that wearing these clothes brings her nostalgia.
"It's a way of carrying a sense of my home," she said. "Whenever I wear this (dress) I miss my home country and I (reminisce on) all the memories."
May Sabai, 20, computer science major and president of BURSA, believes that these events make a strong tie with BURSA members.
"I want BURSA members to have connections through meetup events (in order to) get to know each other," she said.
Aye Tun, 20, a Burmese international student and computer science major at San José State University, said he hasn't experienced much Burmese culture since being in the United States. However, he felt a sense of belonging at the Thingyan celebration.
The dance performance, traditional food and a water game reminds him of his country.
"I experienced most of my (Burmese) culture here at this (Thingyan celebration) party," Tun said. "I'm surrounded by Burmese people and culture; it felt like I was back at home."