Khanh Ngo discusses clubs on campus, leaving De Anza and loving her hometown
After Khanh Ngo's first year of college, she chose to take a step back. She graduated from high school in June 2020, three months after the COVID-19 pandemic forced the country into lockdown. When she first attended University of California, Davis that fall, she said the social isolation and online classes made adapting to college life difficult. 
"I was not a part of any community like student government," said Ngo, 21, liberal arts major with an emphasis in science, math and engineering. "It's difficult to join anything when you're online because there's no connection. There's no communication." 
She also struggled to find her major at Davis, considering switching from biochemistry to other subjects such as landscape architecture, art or political science. She said confusion around her major pushed her to leave the university and begin attending De Anza. 
"I'm an international student, so it costs a lot to go to a UC here (in California)," Ngo said. "I felt like it was not worth it for me to be at a UC when I was not sure what I wanted to do. I decided to go to community college instead, so I (would) have more time as well as less financial burden." 
Ngo is from Ho Chi Minh, Vietnam. Though she hasn't lived there for about six years now, she said she still considers it her hometown. 
While Ngo said there are "so many" strong memories that defined her time living there, the ones that stood out to her involved going out with her family and friends to eat. Her favorite foods were bot chien, a fried rice flour cake with egg in it, and rice paper salad, a popular street food. 
"You could find (rice paper salad) at every corner," Ngo said. "There would be ladies with – I don't know what it's called in English – a type of basket, and you would see them on the side of the road mixing something." 
Ngo attended an international school in Vietnam, sometimes juggling 22 classes at once because she studied subjects in both Vietnamese and English. After spending a year as an exchange student at Piedmont Hills High School, she would eventually get her diploma from Cambrian Academy, a private high school in San Jose. 
Since leaving Vietnam, she has lived with her aunt and uncle, who she credited with helping her stave off homesickness and adjust to the cultural transition between the two countries. She also lived with her maternal cousin, Jenny Trinh, who suggested that they both go to De Anza after Ngo left Davis. 
"It just seemed like a very reasonable and a good choice for us at the time," said Trinh, 19, cognitive science major. "When she told me she was on board, I was obviously really excited. We had already been living together for a few years and so I knew that going to De Anza together would strengthen our bond."
Trinh said she hoped the similarities they shared would enable them to help each other. 
"I knew Khanh was just as motivated as I was about getting involved on campus," she said. "Because we were both motivated, we could bounce off each other and keep each other in check." 
Both of them would eventually become involved in De Anza student government, with Ngo taking on the role of Inter-Club Council chairperson in fall 2021 and Trinh winning the election to become DASG vice president in spring 2022.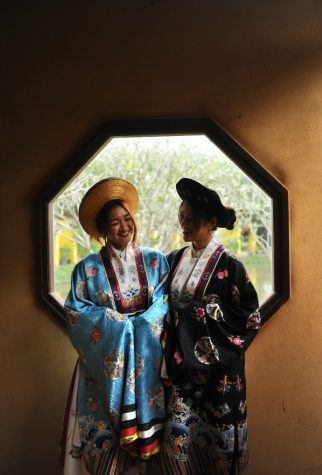 Ngo first heard about ICC through Luisa Eloy, a former DASG Chair of Equity and Diversity. Ngo filled out an application to join and was then interviewed by ICC advisor Maritza Arreola in a Zoom meeting with 50 other people present.
"I was so terrified," Ngo said. "The interview happens – there are three minutes of introduction, then five minutes of Q and A and then one minute for the ending. After that, there was a vote with all club representatives." 
Ngo won the election. She said joining student government and returning to volunteering during her first year at De Anza helped her feel "more lively." 
"I need to join activities," she said. "I like giving a part of my passion to the school. I felt like I found a part of myself again."
According to the De Anza website, ICC is a branch of the Office of College Life that represents the "cultural, educational, honorary, philanthropic, religious and social interests" present in the student body. As chairperson, Ngo managed a small team specializing in different areas such as club affairs, finance, marketing and creating programs meant to benefit students. 
She said that when she first took the position, the collaboration between the ICC chairs was lacking. 
"For my first year, I feel like a lot of the chairs didn't really work together," she said. "There wasn't very clear communication between the chairs because it was mostly online." 
As a result, her role was to make more connections. 
"My role as the ICC chairperson is to work with all the other chairs to make club life as lively as possible, and to make it easier for students to access opportunities," she said. "I oversee and check up on (the ICC team) to make it one cohesive organization instead of one with multiple parties." 
During her tenure, the ICC chairperson also became a part of the executive team at DASG, making collaboration possible between those two organizations. With Ngo acting as a liaison for ICC, DASG representatives were given a booth at club day to promote their organization; likewise, ICC was given a booth at the resource fair, an event organized by the DASG student services and feedback committee, to recruit students. 
Some of the main problems Ngo addressed as the ICC chairperson came as a result of the COVID-19 pandemic. For example, she was responsible for bringing Club Day back in-person after it was hosted online for several quarters. 
"A lot of things are different when it's in-person," Ngo said. "We have to think about whether we want club performances, how many tables we need, what time clubs should set up, how long they should operate (their tables) and (how to manage) changes in the weather." 
Monitoring club meetings is another challenge. Ngo said amid the COVID-19 pandemic, ICC granted leniency to clubs in terms of how often they met and what documents they needed to turn in to be considered active groups on campus.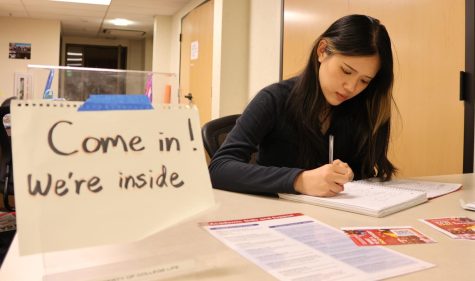 However, since September 2022, ICC has been requiring clubs to meet at least once a month. Officers of these clubs must turn in agendas, meeting minutes and a document reserving spaces on campus for in-person meetings. 
Ngo explained that it's been a gradual process to introduce and acclimate clubs to this procedure. 
"For the first quarter (we did it), it was hard because people were still not doing it," Ngo said. "We kept reminding them every meeting that they needed to send us these things. In the last quarter, they did a little bit better, but not all the clubs have done it yet." 
At the end of winter quarter 2023, Ngo left her position as ICC chairperson because of an excess of transferable units that could block her admission as a transfer student. 
"This is basically my third year of college, and after winter quarter I had 131 transferable units," Ngo said. "The maximum cap for UCs is 125 or 135. That's why I'm leaving my position as a chairperson – I would need at least eight units to take up that position (again)." 
For spring quarter 2023, she will be replaced with Cedric Buenviaje, 19, business administration major. He was elected to ICC at the same time as Ngo, and said her biggest accomplishments as a leader involved building and strengthening their team. 
"The first (accomplishment) is definitely creating a strong sense of camaraderie between the ICC officers," Buenviaje said. "Another thing she has accomplished is the introduction of ICC interns to our team, welcoming them and helping them gain experience. The (third) thing is that she has connected with a lot of presidents and officers throughout the clubs, and I think that's something that has been very valuable."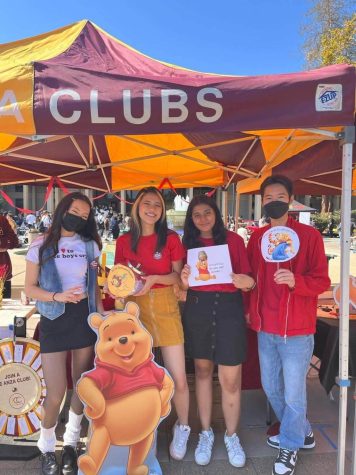 He said he plans to continue Ngo's work in connecting with clubs and making it easier for people and students to understand the process of forming new clubs. Buenviaje will vacate the position at the end of spring quarter, and Joel Ng, 19, business administration and economics major, will take on the role as ICC chairperson for the 2023-2024 school year.
Ng, who has worked as the vice-chair of finance since fall 2022, said his main goals have to do with updating the ICC homepage with graphics showcasing  how to apply for club funds, start new clubs and maintain good standing. He said he also wants to change the new student orientation required by De Anza.
"Instead of having a Zoom orientation like we do right now, I'd like to host an in-person, activity-based new student orientation for students to network and feel included," he said. "I feel like ICC would do a good job in handling that as we do bridge different views and interest groups." 
With the future of ICC set, Ngo is now determining what her next steps will be. She is set to leave De Anza on April 27 and take a short break before transferring  to another college this fall. 
She has applied to UC schools with the intention of majoring in either biochemical or chemical engineering. Ngo said she likes UC Santa Barbara's pharmaceutical program, but she is drawn to attending UC Berkeley so she can be closer to family. 
"UC Berkeley is closer to San Jose, and (my parents) are moving (to the United States) soon," Ngo said. "For the past six years, they've been all the way in Vietnam, and I've been here, so I didn't have time to spend with them." 
Ngo said that while she is sad about leaving De Anza, she is grateful for the people she met along the way. 
"I will miss the community," said Ngo. "I will miss DASG. One of my goals in joining DASG was to form meaningful relationships with student leaders, and I feel like I did that – I made a lot of friendships."