The clubs that hold the De Anza community together
"What I really love about clubs is when they come together and collaborate, especially during COVID, they all have some commonality."
-Maritza Arreola, student activities coordinator and ICC advisor
Hundreds of De Anza College students flooded to De Anza's Virtual Club Day on Oct. 8, as club officers tried encouraging them to join their clubs by creating shared playlists and playing drawing games in break-out rooms.
While this isn't the first Club Day hosted online at De Anza, students are having trouble finding a club to join during the pandemic. Virtual Club Day hopes to close the distance between students, resources, and new friends.
Active Minds president Sunnie Chen, 23, who is a public policy major, wants club members to know about the importance of mental health awareness, especially during the pandemic.
The club centers around destigmatizing mental health and providing a safe space for students to be vulnerable.
"There's a lot of different ethnic clubs at De Anza people join to feel at home. I heard from friends it makes them feel involved and not alone," Chen said. "However, we are open to mental health and advocacy stuff. Instead of focusing on a physical identity, we focus on building community with something we all struggle with."
While Chen mentioned that there were struggles to gain member activity during the start of the pandemic with her prior team, she said that rebranding the club's online network and keeping an open mind has helped her club stay afloat.
"Have the ability and mindset to think and not limit yourself. Think about the opportunities that being online can provide instead of always looking at what's not there," Chen said. "For example, the rationality of us bringing a speaker across the globe would cost a lot more if we weren't online."
Black Student Union President Ami Henry, 19, a psychology major, said that the pandemic had put many restraints on her club. In the past, the club experienced low funding and support. 
With the Black Student Union's recent revival, Henry hopes pandemic restraints will end soon so her club can physically interact with each other.
"People want to be in-person and want to actually do stuff. There were so many restrictions that made it really hard to do things virtually," Henry said. "A lot of members are very hands-on, want to plan, and want to help in any way they can."
Despite pandemic obstacles, Henry's club is engaging with the community and each other through activities such as movie nights and panels. She encourages students to join the Black Student Union at any time.
"Don't be afraid to speak out because we want to hear your voice and opinion," Henry said. "It's never too late even if you join last-minute. We'll help you and set you up to feel comfortable."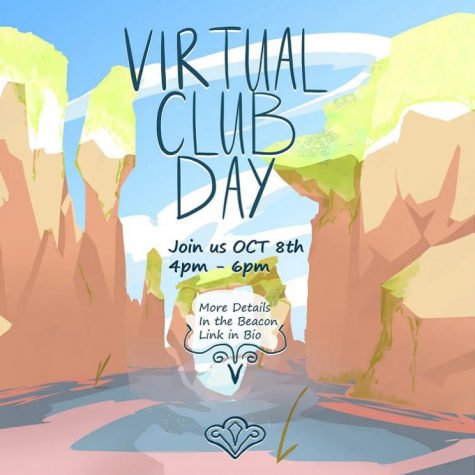 The De Anza Art Guild offers students the opportunity to share and receive feedback on their artwork. Members are encouraged to interact with each other through art streams, activities, and online games.
Club officer Andre Zambala, 21, game design major said the club managed to find new ways to connect with students despite communication setbacks.
"The second we brought our club back, we created a Discord server, which has been the lifeline of most clubs," Zambala said. "It has been the new hub for members to hang around."
Discord is an instant messaging platform where users can create servers and invite their peers. Each server has dedicated texts and voice channels that can be fully customized and moderated.
Zambala said that several guild members are looking forward to interacting with their peers in person again. He said they once hosted a watercolor event where participants were sent out painting sets.
"Activities, where we have physical things to give our members or a physical space, are something we look forward to integrating again," Zambala said.
The Inter-Club Council is responsible for distributing club funds and handling events, which includes Virtual Club Day.
Student activities coordinator and ICC advisor, Maritza Arreola, said there is typically a chairperson and chair of club affairs that manage new clubs and reactivate old ones during the start of the school year.
However, because positions are vacant in the Inter-Club Council, Arreola has taken the majority of responsibilities to make club activities possible.
Despite Arreola's busy schedule managing the Inter-Club Council, she said that clubs play a large role in the college experience. Arreola added that gaining new horizons, community and introduction to life-long friends are what make clubs special.
"There's this great photo a year or two before COVID where all of the clubs and groups posed together," Arreola said. "It was so awesome because you saw not only all these interesting communities, but every single one that was there. It's a mosaic of what this campus is."
If students missed Virtual Club Day, it will be back next quarter. A list of De Anza's clubs can be found here.