New De Anza College students adapt to online classes, miss traditional experience

1

min read
New De Anza College students are being forced to quickly assimilate to online classes and missing the traditional college experience, as a result of COVID-19 restrictions.
At the beginning of an in-person quarter, new students are usually able to familiarize themselves with the campus through an in-person freshman orientation. 
But that experience is gone this quarter, leaving many new students to feel disconnected from campus.
"Besides watching the online orientation video, I don't know the campus that well," said Barbara Lopez Tavera, 17, communications major. 
New students are still able to virtually meet with a counselor to guide them through their classes.
"I have been able to meet with a counselor to map out my academic year in order to finish my GE requirements," Lopez Tavera said.
In addition to adjusting to fully online classes, new students must also learn how to navigate Canvas, the platform online classes are using for assignments and announcements.
Mary Katherine Moore, 18, film and television major said, "Canvas has been good, a bit tricky at times but overall easy to use.  But I have been able to meet new classmates for help."
Communicating through Zoom, many of the students have been able to talk to their teachers easily rather than having to wait long for an email. 
Synchronous classes with Zoom also allow students to learn courses' curriculums without having to teach themselves. 
Devon Young, 20, automotive science major, said he is missing the hands-on learning he would have normally received through his classes.
"It's been alright so far but overall a little hard considering that I can't touch or see anything in person especially with my major," he said.
De Anza will continue to have classes online through the winter quarter.
About the Writer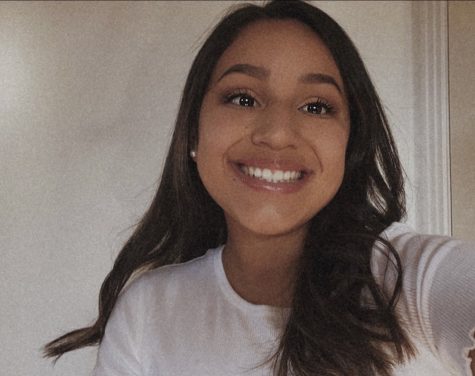 Athyna Palafox, Social Media Editor
My goals in journalism are to become a great writer and to have written as many stories as possible.