Summer Music: Gorillaz drops sweet, disappointing album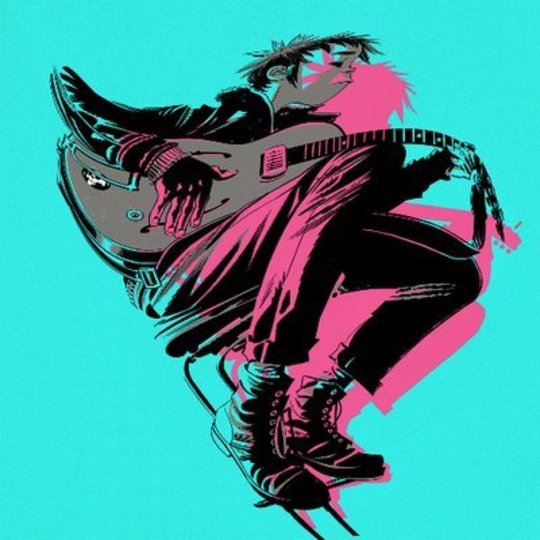 Virtual band Gorillaz' latest album, "The Now Now," released on June 29, is a pleasant but dull experience, filled with pretty, but underdeveloped songs.
Created by comic book artist Jamie Hewlett and musician Damon Albarn, Gorillaz has released six studio albums, each delivering a new evolution of the band's sound and beautiful artwork of fictional band members 2-D, Murdoc, Russel and Noodle.
"The Now Now" follows the 2017 album "Humanz," which used overblown digital production and a cornucopia of collaborators to drown out the band's charming characters.
Gorillaz' latest record steps away from "Humanz" and back in the right direction with stripped back, moody electro-pop production.
"Humility," featuring jazz guitarist George Benson, is a perfectly polished breezy summer pop song with beautiful guitar licks that cut through bright synthesizers.
Another track with standout production is "Lake Zurich," an instrumental synth-funk epic that builds on its tight drums and synth lines with flutes, bass and guitars. This is one of the strongest compositions Gorillaz has ever delivered, reminiscent of some of the best tracks off of their 2010 album "Plastic Beach."
Unlike "Humanz," "The Now Now" has an aesthetic that allows for different tones and instrumentation without seeming messy.
The song "Fireflies" is one of Gorillaz' most haunting songs, but its dirty bass, shimmering synth lines and vocals tie it in with the record's style despite its distinct tone.
"
Cuts with obvious missed potential drag down the whole album.
"Idaho" is a spacy western song, complete with acoustic guitar and bouncy percussion that sounds like a horse trotting, that fits in with the album through its dreamy tone and synthetic production.
Despite "The Now Now's" strengths, it is underwhelming because of its several boring and underdeveloped songs.
The third track, "Hollywood," featuring Snoop Dogg and Jamie Principle, sounds like a lazy leftover from "Humanz" with its repetitive digital beat. Snoop Dogg's verse is easily the best part of the track, but even his snarky performance can't save this stale song.
Although the track "Kansas" has some bright production and interesting time signatures laced into its chorus, it is just as dull and repetitive.
Since the album is only 40 minutes long and 11 songs, cuts with such obvious missed potential drag down the whole album.
Although it is a better album than "Humanz," "The Now Now" is still a disappointing addition to Gorillaz' discography.