CREAM: Classic ice cream and cookie shop opens within reach for De Anza students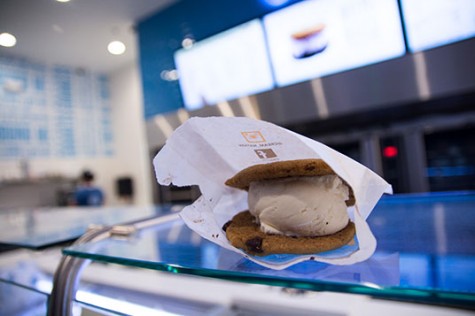 De Anza students can rejoice now that they no longer have to go all the way to downtown San Jose or downtown Palo Alto to satisfy their CREAM cravings, with a new location in Cupertino on Stevens Creek Boulevard.
Even on a cloudy weekday afternoon, CREAM had a long line of people waiting to get their delicious ice cream sandwiches.
The smell of freshly baked cookies invites people to walk in for a taste. Most people go for CREAM's signature cookie and ice cream sandwich, but this isn't the only option.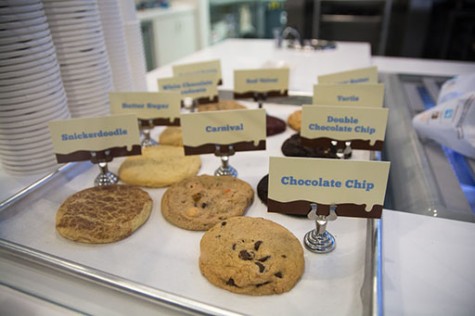 You can also choose from ice cream cones, ice cream in a cup and ice cream tacos. Taco Tuesday, anyone?
They have a variety of ice cream and cookie flavors, as well as classic flavors like chocolate, strawberry and vanilla ice cream.
Tastebuds feeling adventurous? You can choose fun flavors like strawberry cheesecake or green tea.
As for cookies, CREAM offers snickerdoodles, peanut butter, chocolate chip, and red velvet, among other flavors. You don't have to stick to one flavor either; you can mix and match cookies for your ice cream sandwich.
The warm cookies compliment the cold, creamy ice cream. Together, they melt in your mouth, leaving a feeling of happiness.
Not only is the food enough to make another visit to CREAM worth it, so is the service.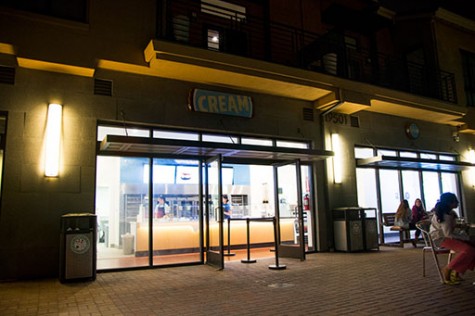 My 4-year-old nephew, who has a peanut allergy, asked for chocolate ice cream on chocolate chip cookies. I asked our server if either had nuts as an ingredient. She said no, but asked if it was because of an allergy.
She put on new gloves and washed all the utensils needed for serving, just in case there was any nut residue on them.
The only downside to this new establishment is the size of the location and the lack of indoor seating. There is limited seating outdoors as well, but definitely not enough to sit their growing clientele.
The prices are affordable, with ice cream sandwiches costing as little as $1.50 and a double coop of ice cream only $2.00.
CREAM's new location is fantastic overall, and the great service makes up for the lack of seating space. CREAM can be found at 19501 Stevens Creek Blvd, and is open every day of the week from 12 p.m. to 11 p.m.