Documentary tells history; The Joyce Ann Gaines Story

2

min read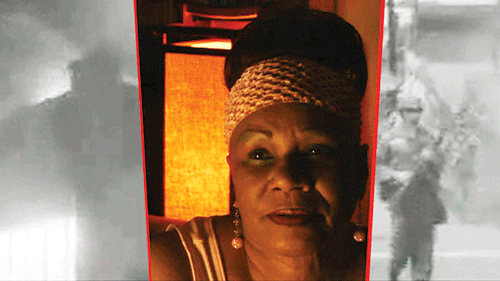 Roma Parhad
January 29, 2013|49 Views
For the first time in nearly 50 years, the story of a woman caught in history will be documented. Two De Anza students bring one woman's unique story to life in their documentary film "The Joyce Ann Gaines Story: More Than a Riot."
During the mid 1960s, the 20-year-old Gaines was known by many as one of the sparks who ignited the 1965 racially charged Watts Riots in Los Angeles.
Kristine Lowe, a 42-year-old De Anza film student, co-produced the documentary with fellow student and journalism major Dorothy Holford, 55, on the project. Holford, the director of the film, is a long time friend of Gaines' and urged her to discuss her story on film.
"I feel (it) takes a lot of courage," said Lowe. "She has entrusted us with her story."
By August 1965, tension between African-Americans and whites in the Watts neighborhood of Los Angeles was at a boiling point.
Among other economic and social factors, Proposition 14 was passed, amending the California state constitution to nullify the Rumford Fair Housing Act, allowing racial discrimination among landlords and home owners to continue.
The Watts Riots that left dozens dead, hundreds injured, and thousands arrested, began with the arrest of a young African American and his family, but it was the arrest of Gaines, a young barber, that inflamed the crowd.
When dragged from the crowd and arrested, crowd members mistook her barber's smock as a sign of pregnancy and were enraged at the police's treatment of a young, pregnant, African American woman.
Several articles written about the riots, including the L.A. Times' "Burn, Baby, Burn!," interviewed the arresting officer, Frye and other bystanders. But Gaines never fully told her side of the story.
The Watts Riots have been difficult to report on because of the often widely differing accounts. Lowe calls it "… tragic, but also, as a filmmaker (kind of) exciting."
Lowe discussed the profound gentleness of Gaines as a woman who "tried whenever she could to do the right thing."
"[Gaines] seems to contrast what you hear about the riots that were filled with anger and ill-resolve … she is the antithesis of that," Lowe said. "Joyce's story is more than (about) a riot, its about a person that was just there at the wrong place at the wrong time."
Lowe and Holford who have supported the project financially, are gearing up to launch an online fundraiser in order to complete the documentary in time for the 50th anniversary of the Watts Riots in 2015.