DA Voices: Do you think Discord is a good way to join clubs and interact with others?
"DA Voices" is a recurring feature used to spotlight De Anza College's diverse community voices. We ask the same question of different people and arrange their quotes so that readers can see varying points of view. This week, our reporter Archee Kumar asked, "Do you think Discord is a good way to join clubs and interact with each other in person?"
Quotes have been lightly edited and condensed for clarity.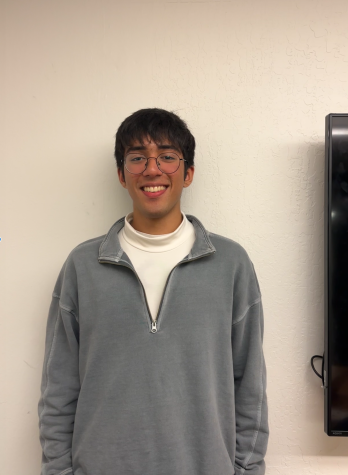 Manav Sheth, 20, film and TV production major, said using Discord restricted his ability to communicate during the COVID-19 pandemic. 
"To be honest, I felt a bit disconnected with Discord," said Sheth. "As someone who wanted to participate in activities, I couldn't keep up with chats. I was part of the Film Club and I wanted to be behind the camera, get hands-on experience, and do group projects. However, everything was restricted to online. I also realized that when it came to communicating with peers about homework on Discord, there was little to no help available."
Naimah Khan, 20, public health major, said Discord's digital platform makes it difficult to form in-person relationships. 
"What stopped me from getting more involved with clubs through Discord was not knowing who I was talking to because people like to maintain their anonymity, which makes it hard to make friends or connections," Khan said. "I think Discord was initially designed for communicating mainly as a gaming platform and talking to friends online and it has remained that way. People don't really use it for in-person things."
Pooja Vora, 20, graphic design major, said she has never joined Discord because it did not seem interesting. 
"I never felt the need to download Discord because people from my class never used it much," Vora said. "For clubs, I think it depends on the people and whether they agree that it is the best way to coordinate. Otherwise, there are other widely used platforms available too, like Instagram." 
Aayushi Shah, 19, computer science major, said Discord does not help students get involved with clubs. 
"I have tried to get more involved, reached out to people through Discord and tried to get an official position in clubs, but a lot of the time I reach dead ends," said Shah. "I don't know who the president or chairperson are. Basically, I don't know anything. Finally, when I looked up the people who held the roles and messaged them, nobody replied with information related to meetings or my questions."
Maddie Lau, 19, psychology major, said alternative apps offer better outlets for communication.
"I think Discord is a good way to communicate with a large number of people, but personally I believe Instagram is better because a lot of people have it," said Lau. "I think some clubs are not that active and that makes me question why I should join them."
Abeerah Aslam, 19, computer science major, said using Discord to connect with others only helps to a certain degree.
"I think Discord is a good start just to get to know people, but it doesn't really help in the long run," said Aslam. "I am in so many Discord groups, but I haven't spoken to anyone. On a surface level you can get to know people through Discord, but it doesn't really help in making actual friends."