Transportation, food, housing big issues for De Anza students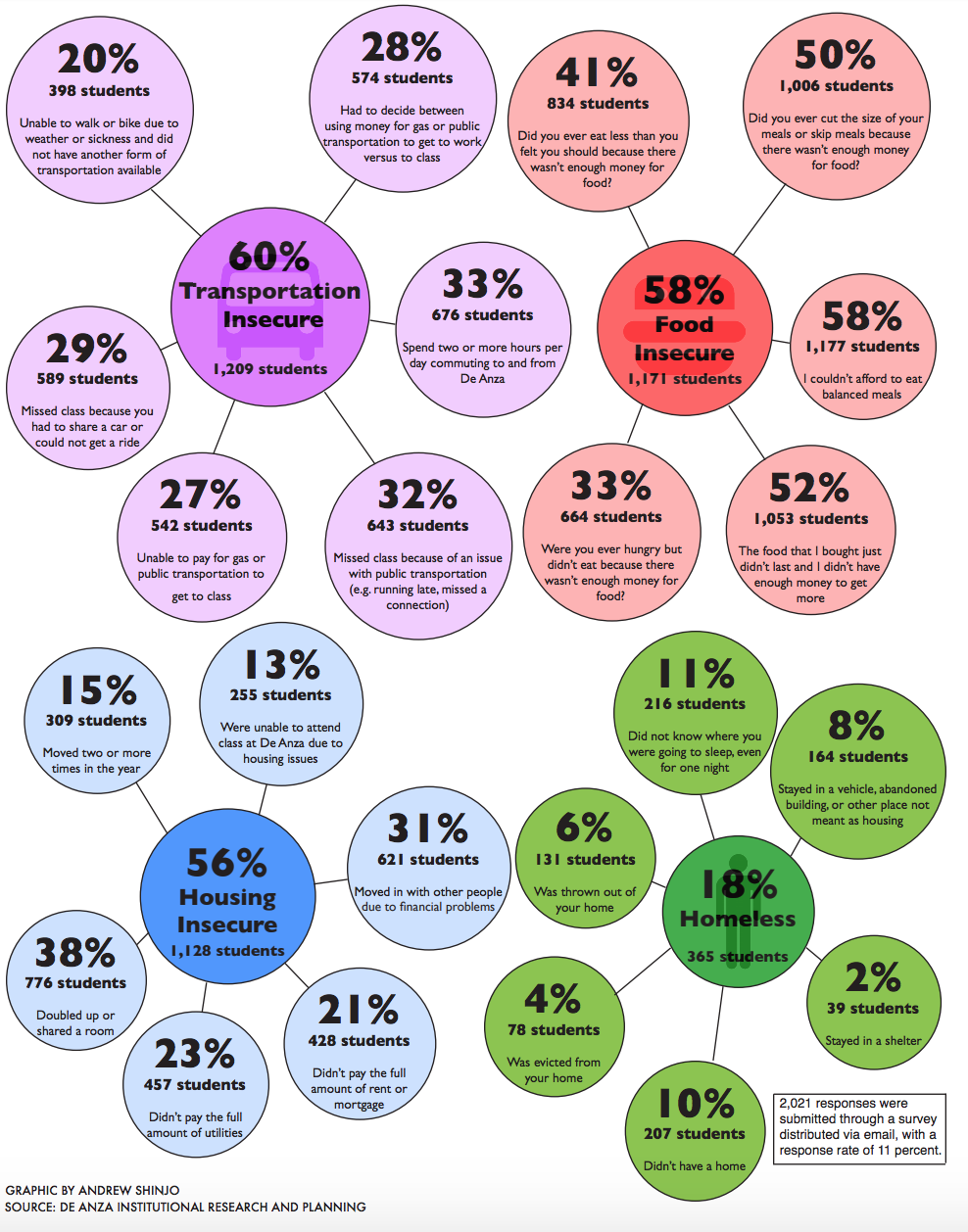 De Anza College students self-reported high levels of basic needs insecurities in a study conducted by the De Anza College Office of Institutional Research and Planning released on June 18.
Out of 2,021 responses, 60 percent of students indicated transportation insecurity, 58 percent in food insecurity, 56 percent in housing insecurity and 18 percent in homelessness, according to the study.
Housing insecurity rate among surveyed De Anza students was three points higher than the regional average of 53 percent and five points higher than the national average of 51 percent.
Homelessness rate was also higher than both the regional rate at 15 percent and the national rate at 14 percent.
Food insecurity rate was comparable to the national rate.
The survey was modified from a similar study done by the Wisconsin HOPE Lab at the University of Wisconsin-Madison.
It was distributed via email on May 10, remained open for two weeks and received an 11 percent response rate, according to the study.
De Anza students can expect to partake in another survey during the fourth week of the fall quarter, according to research analyst, Ola Sabawi.
Sabawi said the survey "hopes to provide as accurate picture through our data to better inform the decision making that, we [Office of Institutional Research and Planning] are not involved with."
The Office of Institutional Planning and Research is planning to present the survey results at the next classified senate and academic senate meetings, according to Sabawi.