Annalise Freimarck, Campus Beat Editor

November 11, 2019
De Anza offers housing resources, yet most homeless students don't use them. According to the 2018 Food, Housing and Transportation Security survey, 18% of De Anza College students have experienced housing insecurity. To support students facing homelessness, De Anza offers safe overnight parking and referen...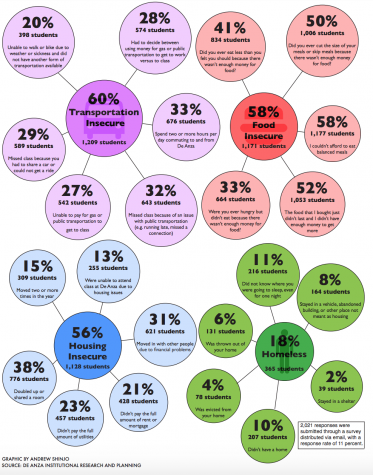 Stephanie Lam, Campus Beat Editor

October 2, 2018
De Anza College students self-reported high levels of basic needs insecurities in a study conducted by the De Anza College Office of Institutional Research and Planning released on June 18. Out of 2,021 responses, 60 percent of students indicated transportation insecurity, 58 percent in food ...