Coach profile: Megan Hankins

2

min read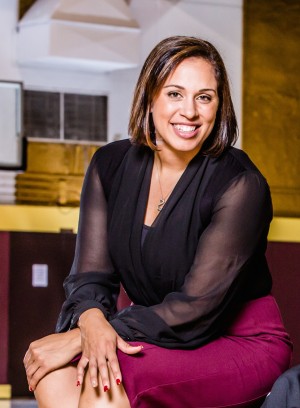 Building up a team from scratch is a difficult task, but head coach of the De Anza College women's basketball team Megan Hankins decided to take it on.
Hankins has been able to simultaneously strengthen the women's basketball team, work as a marriage and family therapist, maintain a relationship with her boyfriend and squeeze in some quality time with her dog over the quarter.
Hankins said one of the ways she has been able to connect with her team so quickly and easily is because of her background in counseling. Hankins has a master's degree in clinical psychology with an emphasis in marriage and family therapy.
She works at Therapy Works, a private practice in Los Gatos whose website describes her as a therapist who "creates a safe space for clients to strive for relief and growth." She said she creates a similar atmosphere for her players as well.
Madison Michelis, the only sophomore player on the team, said coach Hankins not only helps her read the defense and see the floor better, but also helps her attitude with teammates and coaches.
Hankins said one of her favorite parts of the day is coming home to her white boxer, Hooper.
"I love spending time with him," she said. "Anytime I can get some alone time with him, just he and I, is nice."
The SoCal native not only has passion for singing and music, but also a long-lasting passion for basketball.
"I've been playing probably since I could walk," she said.
She has played throughout her whole life. From Flintridge Sacred Heart Academy, she got a scholarship to play at Notre Dame de Namur University. She then started coaching at the College of San Mateo during grad school.
Since entering the coaching world, she has traveled around much of California and has now settled at De Anza, her sixth coaching job.
Hankins said she looks forward to the future of the team.
"We're pretty fast," she said. "We're going to be hard to stop offensively."
The team's defense is another story and Hankins admits that it is the team's weak spot. "They know it, too," she said. "It's an area they don't like much, but they're learning to like it."
The Dons' next home game is on Tuesday Nov. 25 at 5 p.m. against San Joaquin Delta College.
"All of our coaches are hardworking, dedicated, enthusiastic. They fundraise, and they put a lot of energy in their programs," said De Anza's athletic director, Kulwant Singh.
He said he believes Hankins will continue to make a smooth transition and carry the same spirit of determination that many of De Anza's coaches exhibit.