DASB senate elects eight new senators

2

min read
DASB senate elected eight new senators during a lengthy DASB meeting on Nov. 20.
The newly elected senators are: Mina Aslan, Thy Doan, Naeema Kaleem, Hilary Trang, Druvangi Shan, Thao Le, Hiro Chika and Michelle Perdana.
The day before the election, there were seven available senator positions. But at the beginning of Wednesday's meeting, senator Mehdi Mahmoodi announced his decision to resign from DASB senate. He wished all the candidates good luck and left the room.
With eight spots available, the senate did not need to fill all of them.
"We need to choose people based on their capabilities, and not to fill a gab," said Kandice Gunawan, 20, human development major.
The senate invited candidates to the room one by one, where each of them had two minutes for a speech and one minute to answer three questions. The questions were one general and two related to the DASB senate committees the candidate applied for.
In their speeches, candidates talked about their experience, passion and things they want to improve in the senate and on campus.
Aslan, 18, psychology major, said she wanted to bring more social equality and female empowerment to De Anza College.
Kaleem, 17, political science and communication major, said Facebook and Instagram can help to promote events.
Chika proposed to make more events related to diversity, and Shan called carpooling a good solution for the parking problem.
Many candidates spoke about the importance of involving more students in senate.
One of the frequently asked questions for the candidates was how they plan on balancing the time between senate, school and other activities.
Each candidate said he or she has perfect time management.
Jia Hong Seow said, "If you enjoy something, you won't be tired."
After all the candidates' presentations, senators took more than an hour to discuss their qualifications.
Senators explained whom they would like to elect and why.
"Will they be voices on the table, or are they followers?" asked Kevin Wilson Suarez, DASB senate vice president.
Pedro Alberto Enriquez, reminded the other senators that neither they nor the candidates are perfect, but it is important to give people an opportunity to learn.
"When you want someone to perform, you have to give them the floor," Enriquez said.
From the 16 candidates who ran for a senator position on Wednesday, only eight were selected.
The other eight will continue to be interns on the various committees.
"It was a really difficult decision," said Jaydeep Singh, DASB senate chair of administration.
While elected candidates were posing for photos, senators offered words of encouragement to those who were not elected and were hugged them.
"If you are not elected, it doesn't mean you don't matter," Enriquez said. "Senators have more responsibilities (than interns), but if you are passionate about something, keep going. Please."
About the Writer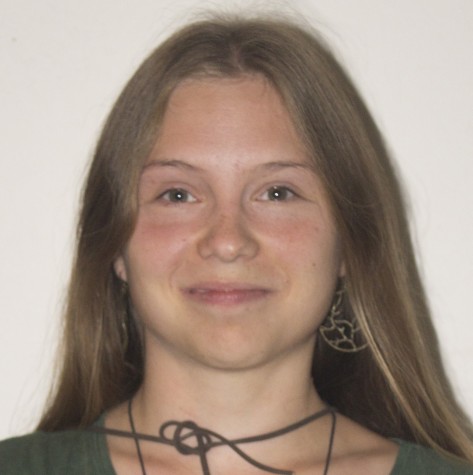 Alena Naiden, Features editor