DASB senate expands bike program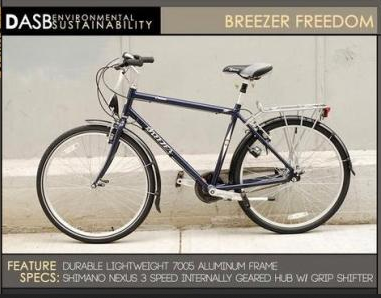 The DASB Bike Program ordered new bicycles this past summer providing a wider variety for students.
The ultimate goals of the Bicycle Program is to present an alternative way for students to get to school and save money.
"I have heard of this program. I think it is a great opportunity for students of De Anza as I believe De Anza to be a bike friendly place," said Phil Luu, 19, computer science major said.
Many students are unaware of the program, so the DASB senate environmental sustainability committee is working on expanding the program.
"My abilities on a bicycle are limited, as I am in fear when it comes to swerving around students," Sasha Tran, 19, undecided major said. "But I think it's great for the environment."
To rent a bicycle, students must submit a DASB Bicycle Request Form to the Office of College Life.
More information about the bike program and a rental form can be found at deanza.edu/dasb.