Samantha Jill UyBico, Staff Writer

November 14, 2014
De Anza Student Veterans Association celebrated Veterans Day on Nov. 5 in an on-campus ceremony with special guest speakers. The Main Quad was filled with the sounds of the De Anza Wind Symphonic Orchestra who ushered in the ceremony with an instrumental version of the national anthem. Miguel Rendon,...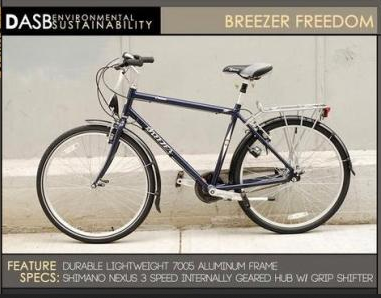 Cindy Tran, Staff Writer

November 12, 2014
The DASB Bike Program ordered new bicycles this past summer providing a wider variety for students. The ultimate goals of the Bicycle Program is to present an alternative way for students to get to school and save money. "I have heard of this program. I think it is a great opportunity for students...