Senator Kevin de Leon on protecting undocumented immigrants, making college free

1

min read
Senator de Leon addresses his political platform to DASB
California State Senator Kevin de Leon introduced himself to the DASB Senate on Wednesday, April 18.
He formerly served as President pro tempore of the California State Senate, and is running to unseat incumbent U.S. Senator Dianne Feinstein in the 2018 election.
De Leon expressed his support for protecting undocumented immigrants and making college free.
After Attorney General Jeff Sessions said he was going to deport 11 million criminal violent felons, de Leon said he decided to author Senate Bill No. 54, also known as the California "Sanctuary State" Bill.
He called Sessions' comment "fake news," and said Sessions was trying to set up the conditions for mass deportation.
"We know that number doesn't exist," said de Leon. "In fact, we have 11 million hardworking immigrants from all over the world."
Regarding education, de Leon said he hopes to expand the first year of free community college to four years of free university.
It is, "our commitment and our investment to each and every one of you," said de Leon.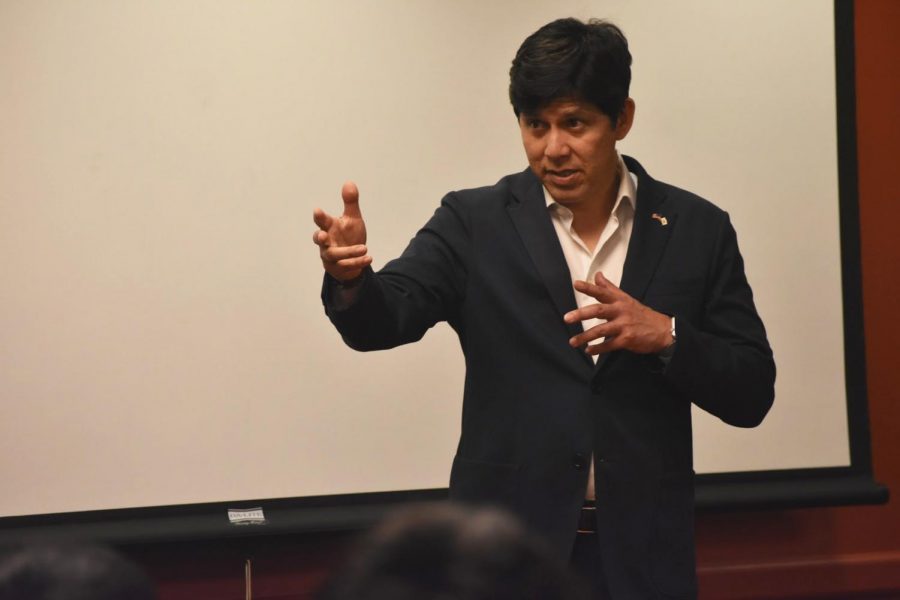 On other business, the DASB Senate elected Senator Lawrence Su, 18, political science major, as the Legislative Affairs Officer.
President Khaled Haq, 18, business major nominated Su to the position, and Senator Krish Bhalani nominated himself.
The senate had a secret ballot vote, and Su won the position.
Senators Allison Shevstov, Ian Robertsson and Krish Bhalani were added to the finance committee.
The rest of the meeting was to train the senate in parliamentary procedures.