Jacob Sisneros, Editor-in-chief

January 29, 2015
Look for the full story in the next issue of La Voz Weekly on Monday Feb. 2.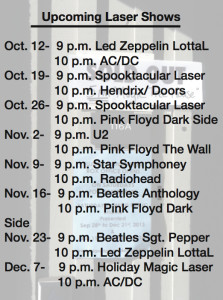 LiWei Shih, Staff Writer

October 7, 2013
De Anza College's Fujitsu Planetarium hosted a sold-out astronomy "Magic Tree" show on Saturday, Sept. 28. Families with kids waited in line to see the first showing of Magic Tree. The audience absorbed knowledge about the solar system through an animated film and participated in every activity. The...