Bhuvaneshwari Natarajan, Staff Reporter

October 29, 2019
De Anza Health Services hosted a free flu vaccine clinic for students and faculty, with around 300 students receiving the vaccine. The clinic was organized over a span of four days on Oct. 16 and 17 and Oct. 23 and 24, with an aim of preventing students from getting the virus this flu season. According...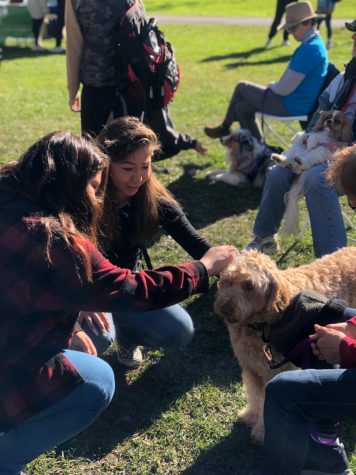 Abby Hou, Staff Reporter

December 10, 2018
In an effort to help minimize De Anza College students' finals-week stress, De Anza Student Health Center hosted 'Chill City' on Thurs. Nov. 6. Students were able to meet therapy dogs from the organization, ''Furry Friends,'' while Health Services provided free energy bars, lollipops and bubble canisters, helping reduce the stress of...