Summer Music: Denzel Curry releases inconsistent opus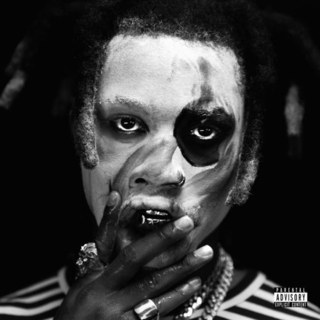 Denzel Curry's dark rap epic "TA13OO," released on July 27, falls short of its own conceptual ambition while still offering plenty of intense, diverse material.
The Miami rapper broke out in 2015 with his meme-fueling single "Ultimate," which showcased his trademark, hard-hitting lyricism and flow.
Curry's performances across "TA13OO" will be familiar to fans of previous two studio albums, but his third packages his material in a more pretentious, conceptual way than ever before.
"TA13OO" has three sides, or acts: Light, Grey and Dark. This allows the album to evolve across its runtime, moving from smooth, groovy tracks to modern trap-bangers before reaching a dark, industrial finale.
In "TA13OO's" highlights, Curry's instrumentals, hooks and verses perfectly match its concept, offering grand social statements and a clear window into his psychology.
On the Light act's "CASH MANIAC," Curry rides an '80s nostalgia-soaked dance beat with playful, charismatic verses bragging that he is "fly like Aladdin."
The Grey side's closing song, "CLOUT COBAIN," perfectly balances dark lyrics about suicidal thoughts in the face of the music industry's selfishness with heavy bass and a earworm hook.
The conflict between the track's modern production and Curry's honest criticism make it a perfect metaphor for how the music industry covers up and exploits their artist's inner demons.
The distorted bass, keys and sampled percussion of "PERCS" forces listeners into the Dark side's raw fury. Curry delivers his most confrontational verses yet, mocking rap fans who respond to incoherent mumbling with "Oh, that's lit" and rappers who sign to labels "where they treat you like a slave."  
"
Curry created a crop of mostly great tracks without a satisfying conceptual pay off.
However, not all of "TA13OO's" tracks serve the album's concept so well.
"TABOO," the album's opener, sets the tone for the Light side's instrumentation with smooth electric guitars, bass and harmonies. But Curry's lyrics address a forbidden lover who was molested as a child, creating a disorienting clash between dreamy production and gritty themes.
"SUMO's" rapid-fire high-hats, thumping bass and insane ad-libs also clash with the Light side, and Curry could have improved the album's flow using it to replace the Grey act's "MAD I GOT IT," where Curry's boring hook and lethargic verses hold back its grimey, nocturnal beat.
"TA13OO" could have been an epic, conceptual picture of how society's darkness breeds runaway violence and pride. Instead, Curry created a solid crop of mostly great tracks without a satisfying conceptual pay off.