Baseball coach reinstated following field fiasco

1

min read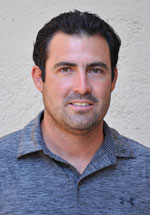 Erick Raich was reinstated as head coach of De Anza College's baseball team on March 23.
Raich had been on administrative leave since Feb. 26, following issues with the new baseball field.
Raich provided the following statement:"It feels great to be back and I love each and everyone of my players for their support."
As for the baseball team's prospects for the rest of the season, Raich acknowledged obstacles.
"We dug ourselves a little hole in regard to our conference record," he wrote. "However, I think once we get healthy we can make a push for a conference championship."
The Dons' current win-loss record is 12 – 12, while their conference record is 3 – 5.
Baseball conference championships take place at the end of May.
In the meantime, the new baseball field is still not open for play.