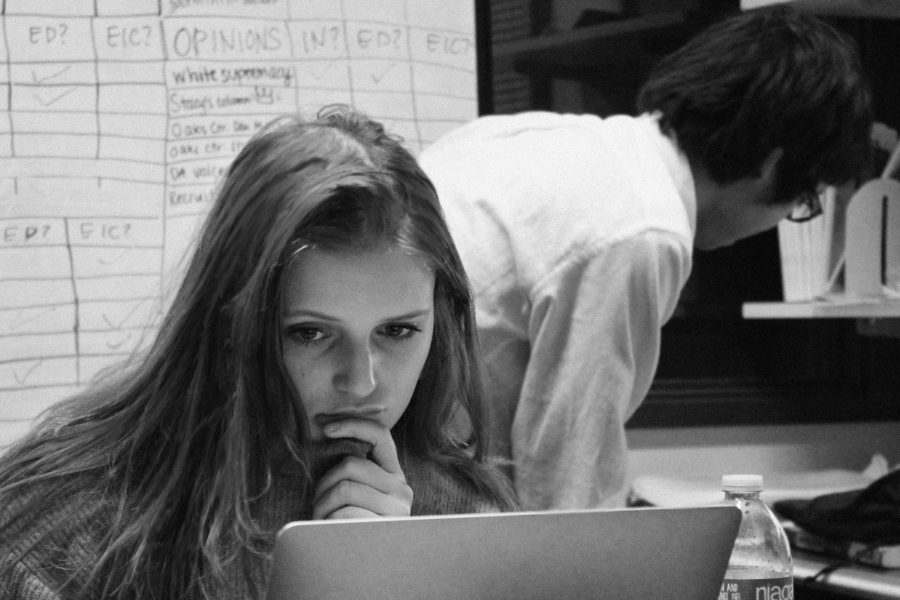 Hey, my name is Genevieve and I find it frustrating to write about myself in the third person.
I'm an applied math major from Chicago who is fascinated by human perception and the power of narrative. When I'm not nagging people about La Voz, I enjoy exploring California's natural beauty, reading, and dabbling in design.
As Editor in Chief, I hope to contribute to the enrichment of our community through truthful, open discourse.
If you have corrections, questions or recommendations regarding the paper or this website, please feel free to email me at lavoz@fhda.edu. I'm also on
Instagram
.
Thanks for reading!

Genevieve Kolar, Editor in Chief
Oct 04, 2018

Foothill-De Anza must act on hope, not fear

(Story)

Jun 24, 2018

Work-to-contract ends, faculty to attend graduation

(Media)

Jun 20, 2018

Updates : Vote of no confidence, Work-to-contract, early class cancellation

(Story)

Jun 20, 2018

Faculty protests, student concerns raised at Foothill-De Anza Board meeting

(Media)

Apr 30, 2018

PREVIEW: De Anza's website gets a much-needed update

(Story)

Mar 25, 2018

Baseball coach reinstated following field fiasco

(Story)

Mar 18, 2018

Field of broken dreams: De Anza College baseball team seeks answers

(Story/Media)

Mar 16, 2018

De Anza head baseball coach on leave after forfeit, field issues

(Story/Media)

Feb 22, 2018

Baseball field still unavailable month after expected date

(Media)

Feb 06, 2018

Women's, men's tennis teams begin preparation for upcoming season

(Story)

Dec 04, 2017

Sexual harassment and assault survey results

(Story)

Nov 09, 2017

La Voz then and now: The power of not giving a damn

(Story)

Sep 27, 2017

Free Speech Week seeks controversy, not conversation

(Story)

Apr 09, 2017

After shaky start to season, Dons strive to come back swinging

(Story)