De Anza College Football saved
Committee votes to give program a chance to implement a new, reduced budget
Hang on for a minute...we're trying to find some more stories you might like.
After two weeks of strategic planning, the De Anza College football program is saved from elimination, for now.
The Instructional Planning and Budget team voted Nov. 27 to award-winning coach Tony Santos and his championship winning team the opportunity to implement a two-phase plan to reduce its budget. But this still does not mean the decision is permanent.
"This is just a draft and a proposal; it's not anything set in stone," said Lorrie Ranck, co-chair of IPBT and vice president of instruction.
Football was originally recommended for elimination at the Oct. 30 IPBT meeting because of the $250,000 the program used up. But according to a presentation by administration representative Sam Bliss during a viability meeting on Nov. 26, the two-phase budget reduction plan will bring the cost saving down to about $103,000.
"You're essentially reducing comp time by scheduling wisely," said Bliss.
Along with strategic rescheduling, the football program will reduce assistant coaching staff and re-allocate expenses to different funds. But a big part of the plan also counts on fundraising $10,000 additional to the $5,000 already raised for the first half of phase one.
IPBT members voiced concerns about why other programs were not given the same chance as football to reduce their budgets.
"How come other folks didn't get to come back and say, 'wait I have plan B,'" asked Lorna Maynard, classified representative.
"If they can come up with that much, why aren't other programs coming up with that much?" asked faculty representative Anu Khanna.
The decision to keep football came after IPBT extensively discussed the impact eliminating it will have on not just De Anza's targeted groups (African-American and Latino students primarily), but the entire De Anza population since, classified staff continues to shrink and take big budget cuts.
"Here we are shrinking in this way and yet we are still keeping our athletic programs," Khanna said.
The classified union was not involved in the discussion.
"I do share their concern as a union person that ACE wasn't fully briefed on this, before the meeting even happened," said Maynard. "If I were in ACE's shoes, I would be very angry."
Vice president of instruction, Lorrie Ranck, said she wants to come up with a continuous improvement cycle plan so that instead of doing viability studies when budget issues come up, programs can be held accountable.That way huge cuts near the end of the quarter won't happen, and IPBT won't face the pressure of time while maintaining programs holding true to the vision of success for De Anza.
"We need more time," said Edmundo Norte, dean of Intercultural and International Studies. "We need more time to do the big picture thinking to look at what are all the different programs that come into play."
Randy Bryant, automotive technology faculty, said, "Time would be a wonderful thing, but we don't have it."

About the Writer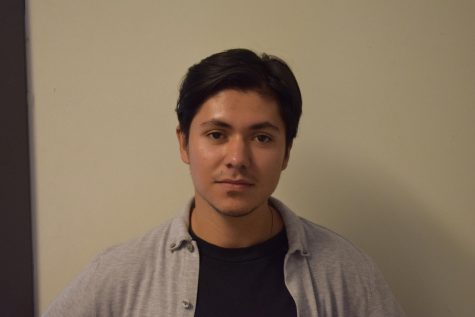 Christian Trujano, Editor-in-Chief
I have been with La Voz for a full year. Starting of as a reporter last Fall for two quarters, back to back, before taking on news editor in the spring,...