California History Center: De Anza's own historical monument
The California History Center opened its doors to visitors and students in 1967 and remains standing as a monument on De Anza College's campus. 
The center was initially a hall given to De Anza's campus by homeowners. It was remodeled into both a working library and a place for historical enrichment for its community after 1895.
Tom Izu, the executive director emeritus of CHC, has grown a deep connection with the center over his 18 years of employment there.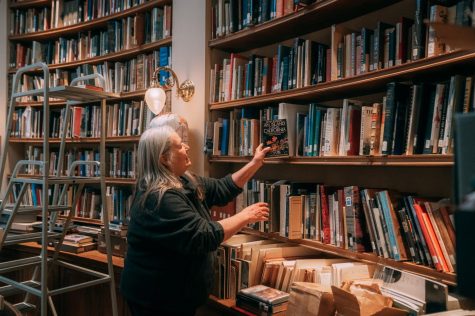 "The CHC is a program of the college under the social sciences and humanities section," Izu said. "The center itself supports the foundation by raising funds within the community center by providing unique learning opportunities for students and the community."
Lori Clinchard, head faculty coordinator of the CHC, describes the building as a "unique and special place."
"The space itself is valuable," Clinchard said. "It triggers the imagination by inviting people to think and to reflect. It encourages a sense of connection for people and time itself."
Izu takes pride in the center for the numerous privileges and opportunities it presents. 
"(It offers) students and community members a chance to do local history research by utilizing a university-level archive," Izu said. "It also allows students to view local history exhibits and participate in its creation. It's just a great connection to the community."
Psychology professor and member on the Board of Trustees Mark Healy said the center's main goal is to acknowledge and appreciate the cultures that make up the local community.
"What we offer as far as the main mission would be programs that highlight the experience of cultures of people within Silicon Valley," Healy said. "And it's a comfortable atmosphere for studying." 
According to Izu, one main issue that the center's staff is aiming to resolve is cultural alienation within the community.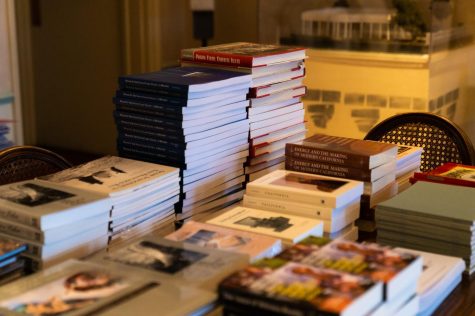 "I feel that a lot of people these days are really disconnected from the physical space they live and work in,  and are unaware of the hidden history embodied into it," Izu said. "This means that they become disconnected from stories of the people that shared the space itself."
Izu said this is why he has stayed with the building for so many years. 
"I'd like CHC to be a portal for our students to experience, in a full and immediate way, the deep value of understanding of what it means to live in a specific place and specific time period," Izu said. "I believe the development of this sort of outlook is key to helping our society move forward, especially on issues of equality, equity and justice."
As for Clinchard, she says that though the center is still alive and running, its amount of exposure could be improved upon. Currently, it runs solely on donations.
With student and community volunteers, the building serves as a representation of a safe haven for different communities to come together and learn more about their past. 
"The center is a place where you can bring together storytelling and personal elements of actual people's lives," Clinchard said.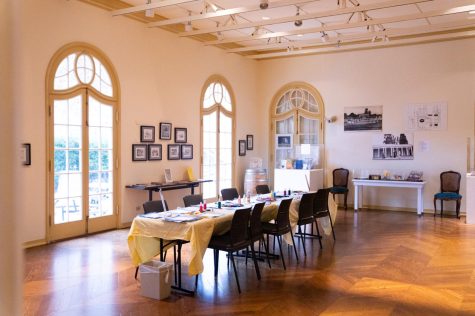 To bring more exposure to the building in the upcoming future, Professor Healy hopes for more interactions coming from students, the community and new staff alike. He says he is passionate about the CHC and owes it to his fellow staff members, who have kept it up and running these past years.
"We are volunteers, a whole group team effort," Healy said. "Personally, I help keep the energy going around the center. But really, it's a team effort. Everyone does their part. I'm just a part of that web."
For students who plan to visit, Clinchard says the CHC is open on Tuesdays, Wednesdays, and Thursdays from 10 a.m. to 4 p.m.
"The center is ready to welcome students and accept them as they are," Clinchard said. "CHC can be a part of a college experience that helps them find things which hopefully excites and encourages them to keep moving ahead even if things sometimes seem difficult and challenging."
Watch the video below to learn more about CHC.