Fujitsu Planetarium celebrates spooky season with Halloween-themed laser shows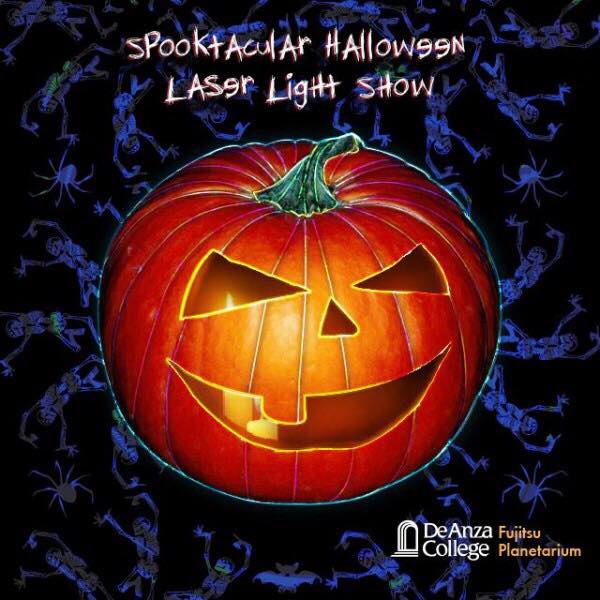 Come and enjoy De Anza's "Spooktacular" Halloween laser show on Saturday, Oct. 20 in the Fujitsu Planetarium which will include three back-to-back shows, each lasting an hour long from 5-9 p.m..
New upgrades to Fujitsu's laser systems in December 2017 have allowed many breakthroughs with the laser shows, said Toshi Komatsu, the planetarium director.
Komatsu explained that the upgrade will allow the lasers to create brighter lights, more vibrant colors and generate graphics. The staff has also added a fog machine to add 3-D effects to the laser show.
The program is supplemented by a live laser technician who creates abstract graphics and shapes resembling certain characters such as Frankenstein, as well as astronomy content in the background to further the visual experience.
Other shows which aren't Halloween themed, but are as equally intriguing include a Michael Jackson themed laser show on Oct. 20 and a Pink Floyd themed one on Oct. 27, both starting at 9 p.m., with a $9 fee as well.
If you are unable to make any of the upcoming dates for any reason, Fujitsu is also planning on rerunning the "Spooktacular" Halloween laser show on Saturday, Oct. 20 from 5-9 p.m.