Movie Review: "Selma," four time Golden Globe nominee is brilliant

2

min read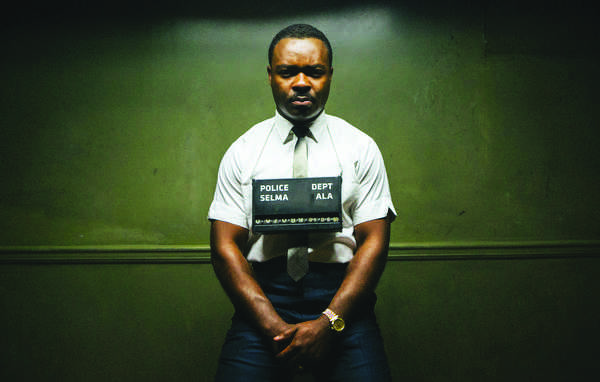 Directed by Ava Duvernay and written by Paul Webb, "Selma" is a brilliant portrayal of the civil rights movement in 1965, not holding anything back in its portrayal of Martin Luther King Jr. and the Selma-to-Montgomery marches that marked history almost 50 years ago. Illustrating the racism and brutality black people faced in Selma, the movie depicts the civil rights movement and the struggle of being black in 1965, without romanticizing it or the times whatsoever.
Though the marches were almost 50 years ago, the film brings a relevance to the times we live in now. "Selma" makes you question society and makes you see King as not only a historical figure, but an actual human being. We see the activist, the father, the husband, the friend and the man he really was.
It's certainly a daunting subject to put the greatness of King's life on screen, but Duvernay focuses on a certain time in King's life, making him the focal point of the film, while also telling the stories of others surrounding him, beautifully balancing one main aspect of the film while also focusing on King's life as a whole. Because of the cinematography by Bradford Young, who also was critically acclaimed for his work on "A Most Violent Year" (also coming out this month), the film feels natural, visceral and epic, balancing many emotions and feelings through its directing and cinematography, all tied together by the great acting by the cast of the film.
Golden Globe nominee David Oyelowo, as King, brings  grace and effortlessness to the role. Oyelowo is joined by the incredible Carmen Ejogo, playing King's wife Coretta Scott King, Common, playing James Bevel, and Oprah Winfrey, who plays Annie Cooper. Other roles are Cuba Gooding Jr. as Fred Gray, Tessa Thompson as Diane Nash. The ace ensemble of actors truly brings incredible performances to the screen. Common and John Legend were nominated for a Golden Globe for best song "Glory,"and Duvernay is the first female black director nominated for a Golden Globe for this film. The cast as a whole brings an incredible and emotional performance to the screen, paralleling film with real life.
"Selma" is a great movie to see, not just because it depicts a very important time in history, but because it is a film that is relevant to us, to the times we are living in now because of the struggles society faces such as racism, white supremacy and the struggles faced around the world. It's a film that everyone should watch. When accepting the Golden Globe, Common said, "Selma has awakened my humanity." As it should with you.