Santa Clara sheriffs' plan to improve school safety among other issues

2

min read
De Anza brings candidates from Santa Clara Sheriff's Department to speak about future plans
On April 26, candidates for sheriff of Santa Clara County tackled questions regarding school safety, gun violence, mental health issues and state immigration policies on campus.
Hosted by the Vasconcellos Institute for Democracy in Action (VIDA), sheriff candidates John Hirokawa, Joe La Jeunesse, Jose Salcido and Martin Monica answered questions from a panel of students and faculty.
Undersheriff Hirokawa spoke on arming teachers, stating the department's aim for "less guns on the street, not more guns."
"The expertise for teachers is not enough and is a bad idea," Hirokawa said.
Deputy La Jeunesse said that de-escalation and risk management should be the main focus with regards to gun violence within schools.
"
We got to work with [social groups] to make a change in a culture of thinking, no way arming teachers can be effective"
— Martin Monica
Monica, a civil rights advocate, stressed the link between mental health and gun violence and hoped for collaboration with social groups to help prevent further danger.
"We got to work with [social groups] to make a change in a culture of thinking," he said. "No way arming teachers can be effective."
Excessive exposure to mature and violent content through media is the sole cause of gun violence, La Jeunesse said.
"Society is changing and kids are being desensitized to these kinds of things," he said. "It causes some mental health issues that should've been stopped before."
To avoid firearms being sold to those with a history of mental health issues, Hirokawa said to advocate for gun control laws and asked sheriffs from all states to collaborate.
Salcido spoke on retained funds not being used adequately. "We've got so much to advocate and it's just sitting there," he said. "It's better used to tackle the problem going on in the mental health front."
In regards to public safety and immigration, La Jeunesse said the law is doing the opposite to protect immigrants.
"We provide a path to citizenship and we need to help families who are afraid to take that path. The goal is to get out there and explain, not to deport but to support and help them get legal status," La Jeunesse said.
Salcido expanded upon the idea of supporting immigrants by encouraging cooperation between landlords, social groups and law enforcement to help these families acquire a citizenship.
Candidates urged the panel in their closing statements to vote wisely and support the changes within the community.

About the Writer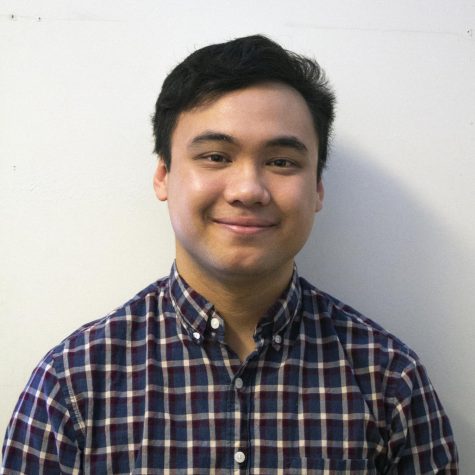 Ethan Bennett, Previous Editor-in-chief
I started at De Anza last Spring 2017, joined La Voz Winter 2018, and have since been reporting for the newspaper truthfully and accurately. In my time...