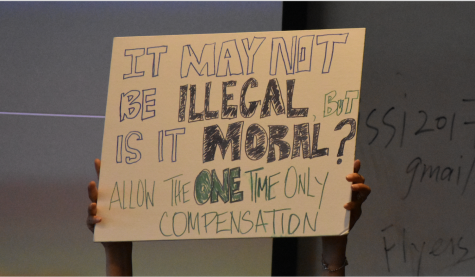 Genevieve Kolar and Christian Trujano

June 20, 2018
Vote of no confidence: De Anza College's Academic Senate endorsed a vote of no confidence in California Community College Chancellor Eloy Ortiz Oakley on June 4. The resolution would join those of approximately fifteen other community colleges in expressing lack of support for Oakley's actions. Reas...
Andrew Shinjo, Staff Reporter

June 11, 2018
*Editor's note: La Voz has removed the names of the three senators implicated by Brandi Madison. A DASB senator on Wednesday, June 6 denounced the senate president and three other senators for sending unprofessional material and profanity through a DASB senate business group chat. The senate also ...