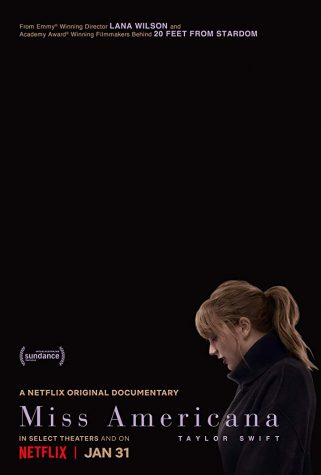 Dylan Newman, Staff Reporter

February 11, 2020
"Miss Americana," Taylor Swift's self-titled documentary on Netflix, tells a story of a woman who is overcoming various obstacles throughout her famed career. Overall, the documentary is watchable but struggles to develop some personal connections with the audience due to her aforementioned fame. I...
Shiri Marwaha, Staff Reporter

October 20, 2018
Celebrities are just regular citizens and are entitled to voice their political opinions, albeit with responsibility. Political speeches by celebrities and involving themselves in social causes has escalated in the past few years, and now Taylor Swift jumping on this band wagon has brought up the...