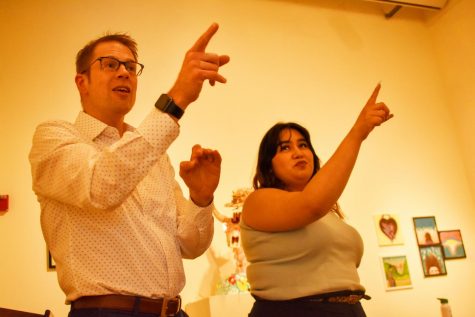 Dominique Evangelista, Staff Reporter

May 31, 2019
The 4 Elements Hip Hop Club held their monthly open mic event at the Euphrat Museum on May 2 with a new colorful background stage of student crafted art. For ten years, McTate Stroman has been the host of each open mic event. Stroman shared original works requested by people in the crowd. Th...
John Bricker and Christian Trujano

August 27, 2018
BROCKHAMPTON – "1998 TRUMAN" The Los Angeles based rap group's single from their upcoming album, "The Best Years Of Our Lives," is an abrasive, off-the-wall testament to the collective's raw and diverse talent. The verses on this track range from confident and witty to stone cold paranoia, matching the beat's melting pot of sampled voc...