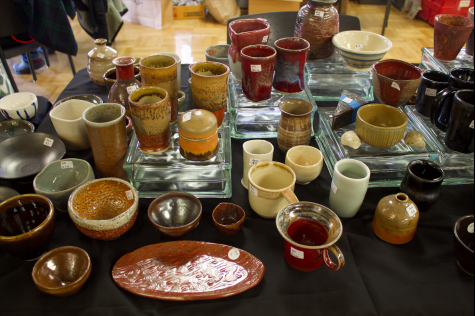 Yami Sun, Staff Reporter

December 17, 2018

Filed under Campus Beat, Campus Beat
De Anza College's ceramics department sold student and faculty pottery in the Campus Center during the week of Dec. 3 "It's not about creativity for me," ceramics instructor, Rocky Lewycky, said. "It is a little bit, but it's more like I want to raise money for scholarships." "My goal is to sell pieces to supp...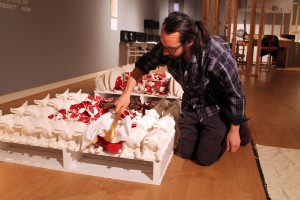 Alex Nguyen

February 18, 2014

Filed under Features
With careful movements, Rocky Lewycky took out three different colored cloths and wrapped his pig sculpture. He took out a crowbar and in the next 20 seconds, the artwork was destroyed. Lewycky, a ceramics instructor at De Anza College took out another pig sculpture and replaced the original in...