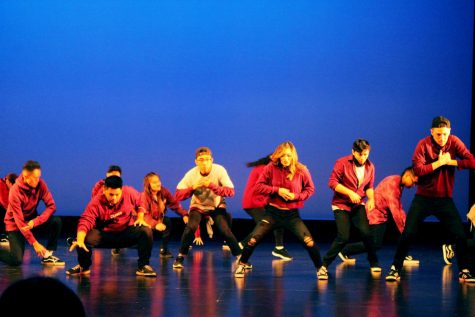 William Roman, Staff Reporter

March 27, 2018
"Take a dance class and save your life," dance instructor Warren Lucas implored the audience at the DA Dance Demonstration held on Thursday, March 22 at De Anza Collge. What started off gently with a ballet performance soon turned into a highly energetic show. Contemporary, salsa, freestyle an...
Kevin Coleto, Staff Reporter

March 15, 2018
Spotlights flare and weave across the auditorium, illuminating a troop of dancers staggered side-by-side on stage. Their faces look intensely focused, passionate and their movements, synchronized. Dancing among them is a student who has been there since the inception of this dance collective almost fo...