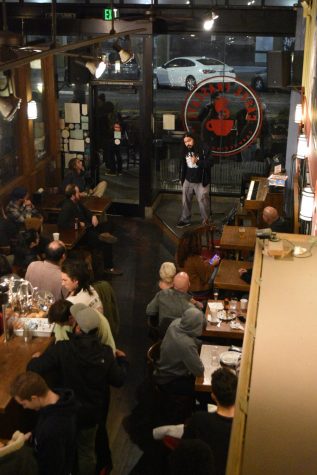 Kassandra Zeledon, Staff Reporter

February 10, 2020
A coffee shop serves as a college student's place to study, but on Wednesday nights, Caffe Frascati's comedy nights pack aspiring comedians, college students, and adults for a night of laughs. Every Wednesday night from 8 p.m. to 10 p.m. Caffe Frascati hosts their open mic for comedy night.  ...
Michelle Memoly, Staff Reporter

October 15, 2019
In Medieval times, the court jester was said to be the only one that could place over the king and queen. The jester was able to tell the king and queen what they were doing wrong or what they did that was wrong in a humorous form. To sentence the jester to death was a sign that dark times were to ...