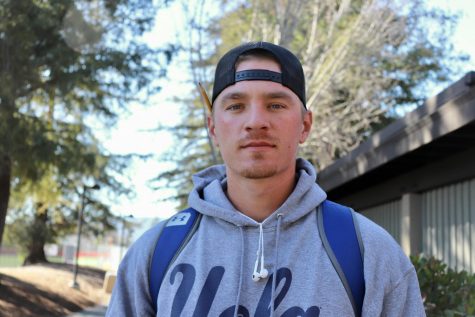 Gabriel Barrenechea, Amy Gallagher, and Maryam Golkar

March 25, 2019
De Anza Baseball's James Halpin According to De Anza College's right fielder James Halpin, 20, communications major, baseball is tough and requires the right mindset to have confidence in one's skills and training, which he constantly encourages his teammates to have. Halpin started his baseball career ...
Kavin Mistry, Staff Writer

October 10, 2014
The National Collegiate Athletic Association has recently changed the requirements for athletes to emphasize the importance of education along with sports. "The minimum required GPA is now 2.5 instead of 2.0," said De Anza College Athletic Academic Advisor Matt Trosper. Division I schools will...