Summer Music: Chance the Rapper's new tracks pack a nostalgic punch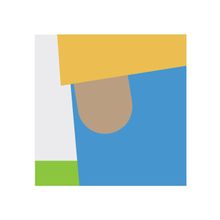 Chance the Rapper unexpectedly released four new sample heavy summer bangers on July 18, reminding the world of his talent for portraying impactful messages over odd beats.
Chicago based rapper, singer and songwriter Chancellor Jonathan Bennett is back in the music scene with his singles; "I might need security," "Work Out," "Wala Cam" and "65th and Ingleside."
This is his first sign of any hope for a new project since his Grammy-winning third mixtape, "Coloring Book" back in 2016.
"I might need security" begins with a heavily explicit sample from Jamie Foxx's iconic 2002 stand up special, "I might need security," which the song is named after. Foxx's pitched voice gives off a heavenly gospel tone while soothing piano and a simple Boom Bap beat open up space for Chance to flow.
Chance reminisces about his journey from childhood to fatherhood and fires criticism at Chicago Mayor Rahm Emanuel throughout the track. "And Rahm, you done," he spits. "I'm expectin' resignation, an open investigation on all of these paid vacations for murderers."
Chance's nostalgia carries over in each song, and he opens up about hardships he has faced on "65th and Ingleside."
The intro delivers another gospel atmosphere with soothing, powerful organ and a high pitched hook.
This song ties into Chance's relationship with his fiance and the mother of his child Kirsten Corley. The spacious afro-beat almost gives Chance plenty of room to talk about the long history of Corley supporting him in his times of need.
"Work Out" steps up the musicality of these tracks, balancing a catchy bass line with Chance's harmonies as he projects his singing voice more than ever before.
The perfect progression from Chance's choruses and bridge with a heavy beat into a slow build of synths and bass is the exactly what his last single, "Wala Cam," falls short of.
As the phrase "Wala Cam," which, as Chance explained to Genius, is the title of a television show from his childhood, is repeated throughout the song, it becomes annoying and takes away from the track's beautiful organ solo and a calm trap beat. The uninspired lyrics still touch on childhood memories, but not nearly as well as the other three singles.
With signs of Chance returning to the studio, these four singles show a matured artist ready to reflect on his work and give his fans more hard-hitting lyrics over diverse beats.