De Anza Club Day Winter 2014

1

min read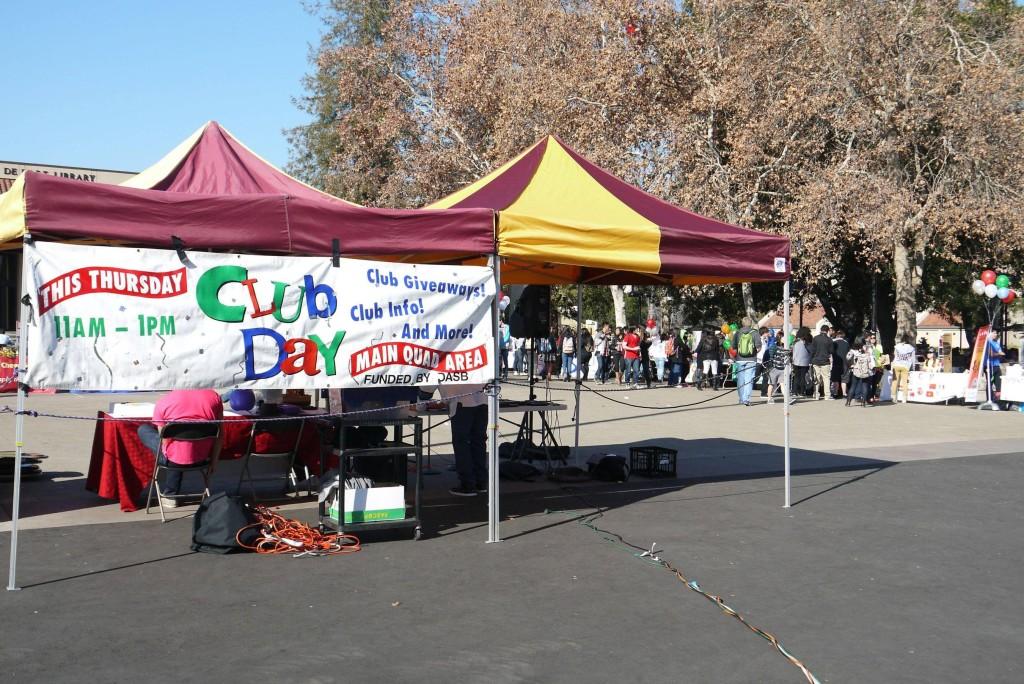 Niklas Schubert
February 3, 2014|44 Views
Students and representatives from over 70 clubs crowded De Anza College's main quad for Club Day on Thursday, Jan. 23.
Sunny weather allowed students to partake in Club Day festivities outside, and enjoy performances that are usually cancelled because of rain.
Four Elements Hip Hop Club kicked off the performances with a dance and rap the Desi Students Association, K-Pop Dance Club and the Cheer and Dance Team followed with their own performances.
The event also introduced several new clubs for students to check out.
De Anza's most recent addition to the club roster is the Green Party. It is an environmental and political club that emphasizes student issues including high tuition and job opportunities.
Another new club is the anthropology club, DeAnthro. The club educates students about anthropological issues, and gives students an opportunity to meet and discuss culture-related issues.
The Future Business Leaders of America Club- Phi Beta Lambda, which is relatively new, is part of a nationwide network of business clubs that provides opportunities for students interested in developing business management skills. Club leaders plan to invite professionals in the area to come and talk to members.
Existing clubs were also in attendance. They presented displays and posters and hosted fun activities.
A detailed list of clubs at De Anza can be found at www.deanza.edu/clubs