Meet the New Graphics Instructor

2

min read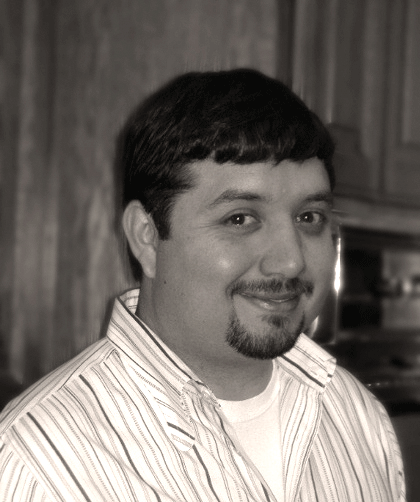 Marco Marquez, the new graphics professor at De Anza College, cannot remember a time in his life when he didn't want to become an artist.
In fact, Marquez began his education in the spring of 1994, when he took general education and art classes at De Anza.
A local San Jose resident, Marquez grew up in Brentwood, but studied graphic design at Santa Clara University.
He received his bachelor's degree in graphic design in 1997.
After graduating, Marquez pursued a Masters of Fine Art and Computer Art at the New York School of Visual Art.
While in New York, Marquez worked at a club called Sounds of Brazil, making flyers and posters for musicians and bands.
Marquez worked there for about eight months, gaining a lot of experience in the industry.
The job helped him improve his graphic design skills.
Marquez said spending 10 years in agricultural, rural Brentwood also had impact on his admiration for the visual arts.
Because the city at the time was undeveloped and lacked commercial distractions and stimuli, Marquez had a lot of time to focus on drawing.
This year marks Marquez's 11th year being a professor.
He taught at Santa Clara University before coming to De Anza.
Marquez knew from an early age that he wanted to be in the creative realm.
Marquez said he said he wants to stay in academia for the time being, but he would consider going into the film industry because it is interesting as well.
He said that he would not seek out working for movies or other commercial projects, as opposed to academia, but he'd be interested if a project were to fall into his lap.
One main reason is because he still appreciates movie special effects to be done the old fashioned way.
He prefers to have them done with puppets and makeup, despite being a graphic design teacher.
Marquez said that teaching a subject that heavily relies on software can be a bit of a challenge since software is constantly updating.
He also needs to teach students how to rely on the software and the technology it runs on.
The software that Marquez primarily uses is Creative Cloud, which includes Photoshop, Illustrator, and After Effects.
"The software changes so you have to adapt, you have to be pretty flexible," said Marquez. "The students coming in are better prepared."
Marquez said he appreciates when students are more familiar with the software.
Sometimes, his students even surprise him with their knowledge.
"I have to be more on my toes," Marquez said, "So that way, I'm not caught off guard!"