California History Center Receives $1 Million Grant

2

min read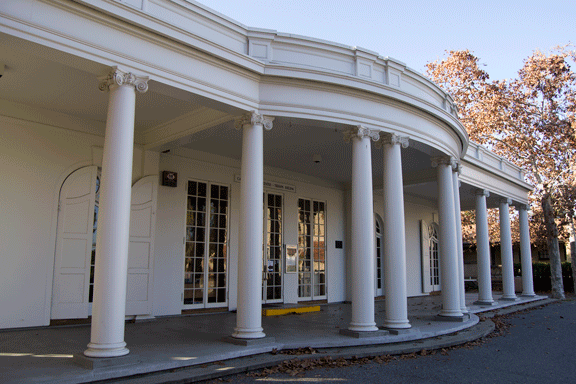 Seventy years ago, a young teacher walked into her grammar school classroom to find it devoid of students. The U.S. Government had sent her students and their families to various "War Relocation Camps" scattered along the West Coast after the attack of Pearl Harbor.
Since then, the teacher, Audrey Butcher, resolved to find a way to educate people about this injustice.
Years later, she found her answer in the California History Center. Serving as a member of the center's board of trustees from 1988 to 1994, she strived to preserve and promote local history.
In memory of her passing last spring, her daughter, Margaret Butcher, donated $1 million to CHC. And thus the Audrey Edna Butcher Civil Liberties Education Initiative and Fund was born.
De Anza College President Brian Murphy described Audrey Butcher as a passionate teacher who "worked her entire life to enlighten her students and others about the crucial importance of civil liberties, so egregiously violated by the internment."
On the Day of Remembrance in 2004, she said in a speech that everyone who knew the story "had a duty to educate others about civil liberties and what should be done to protect them." The annual event is organized by the pay tribute to Japanese Americans who were imprisoned unconstitutionally in the internment camps
She died on June 11, 2013.
Tom Izu, director of the CHC and coordinator for the IMPACT AAPI Program at De Anza, has already put together what he calls "the seven year plan" that will put the money to good use.
The money will be used to establish the Audrey Edna Butcher Civil Liberties Education Initiative and Fund that aims to elevate the center into a sustainable non-profit organization and to promote local history as well as civil liberties-related curriculum.
The California History Center Foundation, the non-profit that runs the Center, is not part of De Anza College and relies on donations.
With limited financial resources, the center faced many staff cutbacks until only two staff members remained: Izu and Lisa Christiansen, the center's librarian/archivist.
As part of his plan, Izu will boost the center's resource development capabilities, including building an endowment fund to help keep the center operational in the future. With a firm footing, the center will be able to expand its influence on students.
The center's purpose is to "ensure that students and members of the community gain understanding of history, especially local history related to past and present challenges to civil liberties and responses to those challenges," Izu said in an email.
Programs and curriculum will be developed and incorporated into De Anza courses that require students' direct participation in research into local history and community, Izu said.