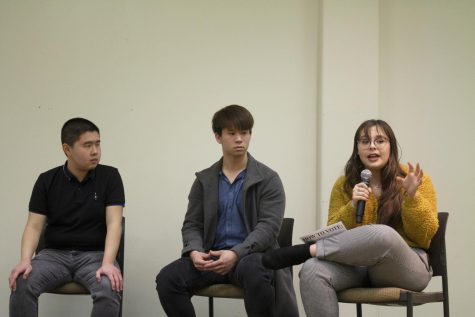 Abhiram Rishi Prattipati, Staff Reporter

March 5, 2019
For the first time, every candidate running for the 2019-2020 DASB general elections was given a chance to speak during the Feb. 27 "Meet your Candidates Day" event hosted by the DASB. Candidates spoke in Conference Room A and B on solutions and ideas regarding various issues around campus. "I w...
Amy Gallagher, Staff Reporter

March 4, 2019
Shelly Michael, Jeffery Chang and Dave Wardojo are the three candidates running to be the 2019-2020 DASB President. Students can vote through MyPortal from March 4 - 8. All interviews were conducted individually Q: Why do you think you're fit to be president? Shelly: I want to have a lot of indi...