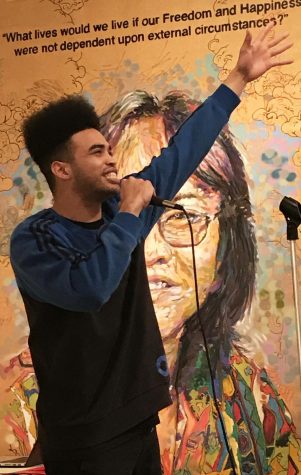 Jeffrey Windham, Staff Reporter

February 21, 2018
Can Black Jesus get an amen? At the First Thursday open mic hosted by the 4 Elements of Hip Hop club Feb. 1, the answer was "Yes." Emcee Black Jesus is the stage name of De Anza student Tyrone Powell, 21, computer engineering major who has been rapping for three years, representing San Jose. "This...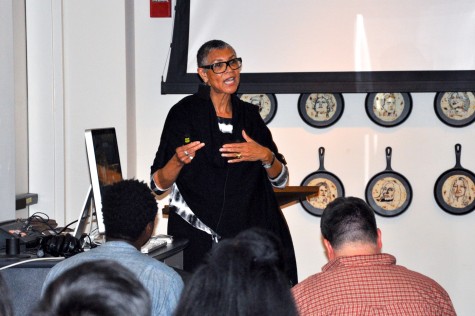 Lamberto Diaz, Staff Writer

February 8, 2015
The Four Elements and the Black Leadership Collective hosted the "Black History Month Kick-Off" in the Euphrat Museum of Art on Feb. 5. Donna Jones- Dulin, Associate Vice President of Operations at De Anza, honored and highlighted important historical figures and events which contributed to the...