Abhiram Rishi Prattipati, Web Editor

March 15, 2019
Student trustee candidate and former La Voz editor-in-chief Genevieve Kolar is De Anza College's new student trustee, winning the 2019-2020 elections with a 45 percent majority according to an email from Dennis Shannakian, College Life Office coordinator. Kolar agreed to start her term a few month...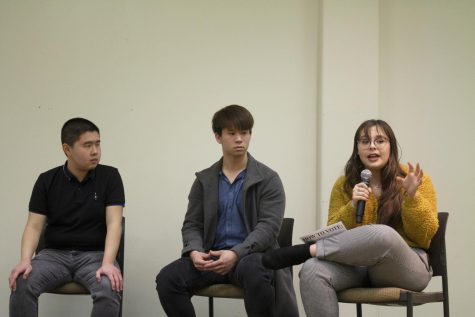 Abhiram Rishi Prattipati, Web Editor

March 5, 2019
For the first time, every candidate running for the 2019-2020 DASB general elections was given a chance to speak during the Feb. 27 "Meet your Candidates Day" event hosted by the DASB. Candidates spoke in Conference Room A and B on solutions and ideas regarding various issues around campus. "I w...