Stephanie Lam, Staff Reporter

May 2, 2018
Council chamber A is filled with chatter as both new and old Anime club members arrive for the first meeting of the spring quarter. Extra tables are pulled out and pushed to the back of the room for those who want to use their electronics during the meeting. Food is opened in plastic containers a...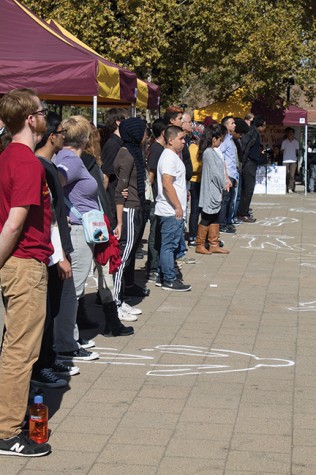 Adam Del Rio, Staff Writer

October 27, 2014
The Black Leadership Collective had quite the turnout for its welcoming party with The Euphrat Museum lobby flooded with almost 50 people, a 12-foot-long table flooded with all sorts of snacks for students, and sounds of laughter and hip-hop music filling the air. The Black Leadership Collective,...