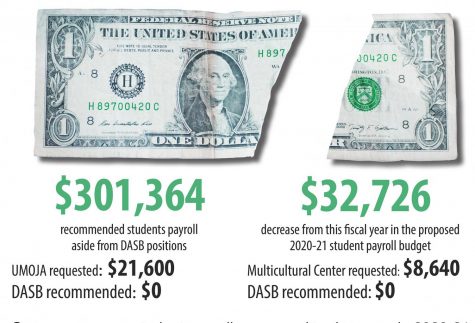 Annalise Freimarck and Kathleen Quinn

February 18, 2020
The proposed DASB Senate 2020-21 budget for student payroll is $301,000, a $33,000 decrease from this fiscal year's budget of $334,000 because funding for many positions is being cut altogether. For the fiscal year of 2018-19, the student payroll budget was $445,000. The proposed $301,000 is a $144,000...
Ruby Veloz, Staff Reporter

February 13, 2020
The word "Umoja" is a Kiswahili word meaning unity.  This is what Claudia Barbosa, counselor and coordinator of Umoja at De Anza said she is trying to build among the black student population on campus. As of the fall quarter of 2019, De Anza only had 4% of its students identify a Black or African America...