Mehek Kapur, Staff Reporter

June 15, 2019
The DASB senate presented goals for the next academic year, including publishing a DASB newsletter, at the June 10 meeting. "I feel La Voz brings the worst of us to the public, so I feel having our own voices out to the public will be useful for us," said DASB senator Allison Shevtsov. "We...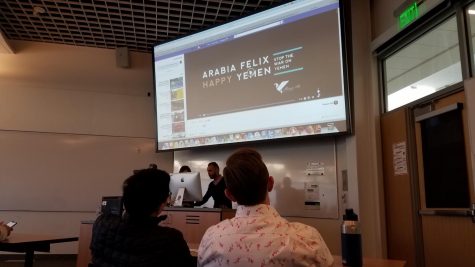 Thomas Anthony, Staff Reporter

April 6, 2019
Ali Almaznaei calls his family every day, just to hear their voices, to make sure they are still alive. They are stuck in Yemen while he is here, educating people on what is considered the worst humanitarian crisis in the world, and advocating for an end to the civil war in Yemen. Almaznaei was one...