The De Anza College Men's Soccer team tied 0-0 with West Valley College in a tight match on Tuesday, Sept. 26, leaving the Mountain Lions with a 2-4-1 record according to the De Anza Athletics Department.
The crowd was bubbling from excitement with students, friends and family from both schools at the rivalry game. Neither side of the crowd got their chance to cheer for a goal, but were nevertheless rooting in support for their teams.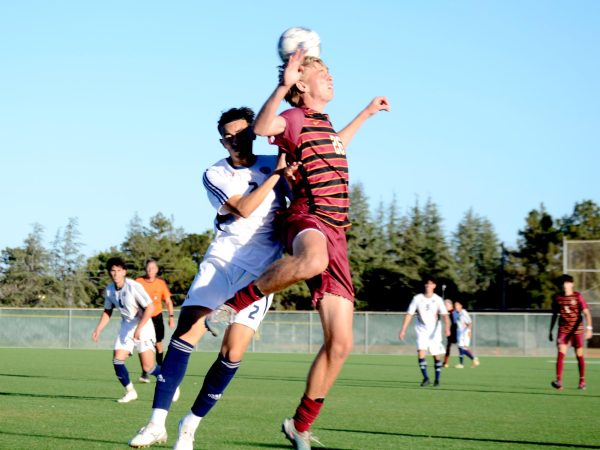 Left midfielder Izaiah Anaya, 18, said that he is proud the team managed to pull off their first shutout of the season, meaning that they stopped West Valley from scoring against them at all, but still believes they have more to work on.
"I'm feeling good," Anaya said after the game. "The result wasn't what we're looking for, but it's a team effort. It's just got to be better from all of us."
Story continues below advertisement
Forward Sigi Valencia, 21, said that he wasn't satisfied with a shutout, and that the team could be better-coordinated.
"It was a rivalry game. At home. We had a good crowd coming out too," Valencia said. "We're a good team, we just need to take a few steps towards being a great team and results like these keep us just being good."
The Mountain Lions had to play against West Valley with one of their starting players out on a suspension,
who will be back by their next game. De Anza assistant coach Roheet Sen said that the red card suspension, alongside the team's overall health in general, helps to explain their performance but doesn't justify their results.
"I know (a shutout) is something to be happy about, but it's not always the scoreline that we should worry about for our overall performance, Sen said. "For any team, when you don't play your best game you'll get frustrated; we just want to move in the right direction" 
Aside from the red card suspension, head coach Rusty Johnson also points out foul avoidance and injuries to the team after the game.These are the things that the team needs to improve because the suspension and injured players affected this game.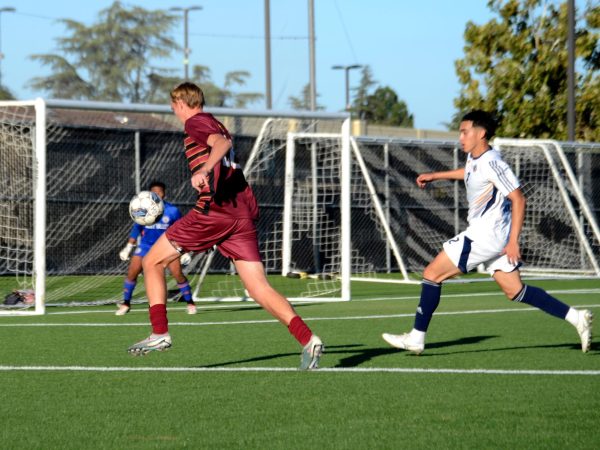 "It made a big difference in how we wanted to start the game and how our players were," Johnson said. "We have to start with new players and go into our bench a little bit deeper. Some of these guys are just a little bit more fragile than others, and some of our more robust players that can last a lot longer are getting into yellow card trouble."
Going into their next game on Sept. 29, Johnson said that he wants the team to work on the team's energy, as well as playing for possession of the ball.
"We struggled to get a lot of continuity, controlling the game and controlling the ball," Johnson said. "I thought West Valley did a good job by throwing some energy at the game and causing us to struggle a bit. It's difficult — our best chances were on scrappy chances."
The Mountain Lions will play their next game against Chabot College at home on Sept. 29 at 1:30 p.m.