Club day at de Anza
De Anza College hosted music, booths, and performances at its popular event Club Day in the main quad on Thursday, Oct. 8.
Seventy clubs reached out to students and showed what clubs on campus have to offer.
"It's fun and cool to make friends in the classes you are taking," said Inter Club Council (ICC) president Tu Hoang, 23, hospitality major. "But how cooler would it be to make friends who share the same interest with you? Club day is here to unite students and also expose new and old student to the various clubs De Anza has to offer, all unique in their own ways."
Free candy, soda, balloons and even free t-shirts were some of the things clubs gave away to attract students.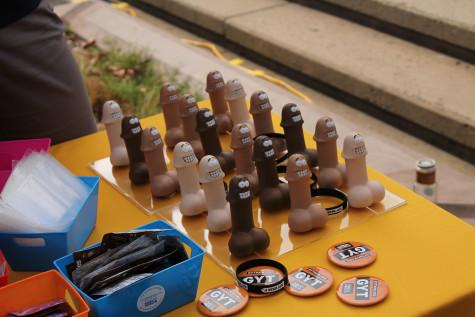 The myriad of clubs were diverse, ranging between educational, religious, cultural and dance clubs.
The Anime Club that pays homage to Japanese culture and meets on Thursdays for a couple of hours to analyze anime films.
"What's also great about our club is that we like to get involved in Comic Con, where as a club we would attend local events and meet people who are  captivated by the anime culture," said club president Paymond Danapour, 20, film major.
LEAD is another club and program represented at the event, and its focus is social justice. The participants meet weekly to discuss various issues going around in the community, and how they can combat them.
You can also take classes on campus that are LEAD formatted, where you join one of their "familias."
"Students succeed better when they work together in groups and every member is participating equally,"  said LEAD president Dylan Moore, 19, psychology major. "We feel that (when working together) students are better motivated to attend classes, learn more and succeed more."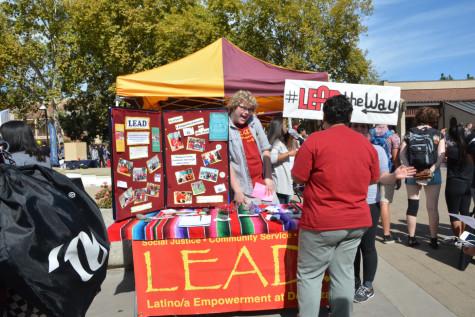 The Ultimate Layout Club was one of the sports clubs represented. Participants play ultimate frisbee and meet on Fridays on the grassy area next to the library.
"This is a safe and convenient sports opportunity," said club president Kevin Wang, 19, computer science major.  "Sports utilities on campus are extremely limited to the schools teams, or if you are taking PE classes, that's why I started this club, so any student can join and be active."
A number of students surrounded the fancy car that was put on display by Auto Tech club. This club is exclusive, and only students who completed four prerequisite Auto Tech courses, called the "50 series," can join it.
"De Anza Auto Tech has been around since the early '70s, and we are pretty prominent in the Bay Area. You're pretty much guaranteed a future in the auto tech  industry if you take the classes, pass and join our club," said club president Arvin Mahesh, 21, auto tech major.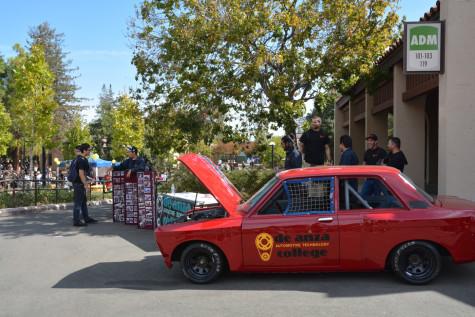 DJ and performances from dance clubs entertained De Anza students during the event. The K-Pop Dance Club (KDC) took to the dance floor and left the crowd screaming for more.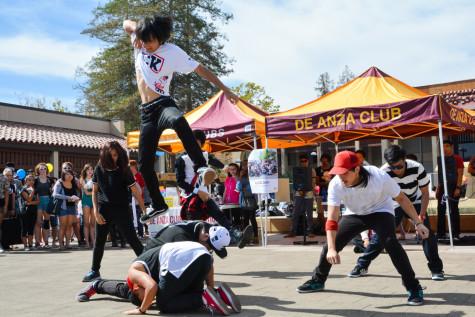 "You don't necessarily have to know how to dance or have experience; we will teach you," said club president Jason Nguyen, 20, graphic design major. "The point is to have fun, just come join us."
If you missed Club Day or need more information on the clubs, a list of clubs and their meeting times can be found on the ICC page, accessible through the De Anza website.