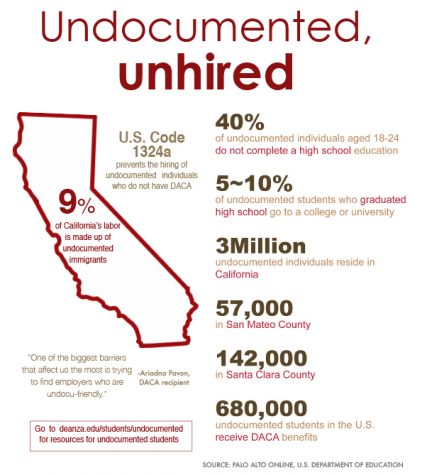 Kathleen Quinn and Ethan Bennett

November 14, 2019
Over a thousand students without Deferred Action for Childhood Arrival cannot get jobs on campus at De Anza College, due to state and federal regulations that prevent employers from hiring employees without documentation. U.S. Code 1324a, one of the regulations, prevents the hiring of persons who do no...
Ethan Bennett, Managing Editor

October 29, 2019
Students learned ways of making money and being financially independent even when undocumented at the UndocuHustle event on Oct. 16. "This event is about making money regardless of immigration status," speaker and UC Davis graduate Alejandro Espinoza said. Speaking alongside him were Katiuska...